Calling all thrill-seekers and adrenaline junkies – we've travelled the far corners of the globe and put together a list of the top 10 adventures that are sure to give you a high like no other.
Here is our list of the top 10 adventures.
1.
White water rafting and swimming in the world's most dangerous pool – Zambia
On the Zambezi River, 23 rapids, sheer cliffs and gorgeous scenery await you at the Batoka Gorge. Imaginatively named The Stairway to Heaven, The Washing Machine, Devil's Toilet and The Terminator, these rapids are a top draw for adrenaline junkies. And for this reason, it makes it to our top 10 adventures list. The best time to travel is between June to February, if you wish to navigate all 23.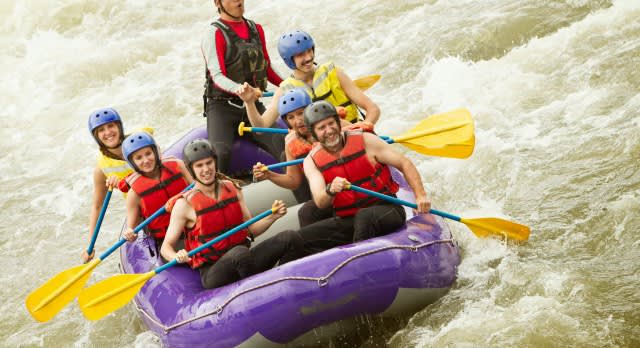 Don't miss swimming in the aptly named Devil's Pool – an 'armchair' at the edge of the Zambezi river In the dry season, a rock on the edge of the Victoria Falls forms a natural eddy, allowing people to swim in relative safety, just a few feet from the cascade.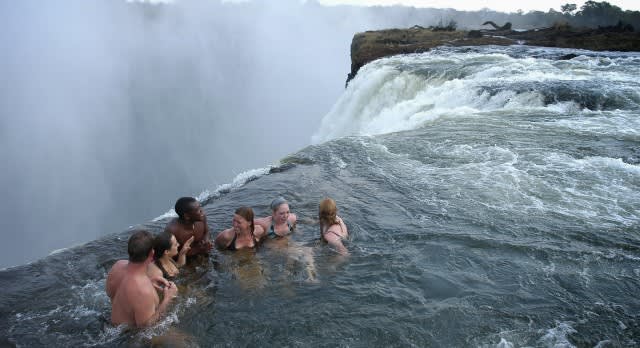 2.
Shark cage diving in Gansbaai – South Africa
Great White Sharks are seriously misunderstood, especially since Jaws and every other shark-themed movie scared us to death! However, sharks rarely attack humans.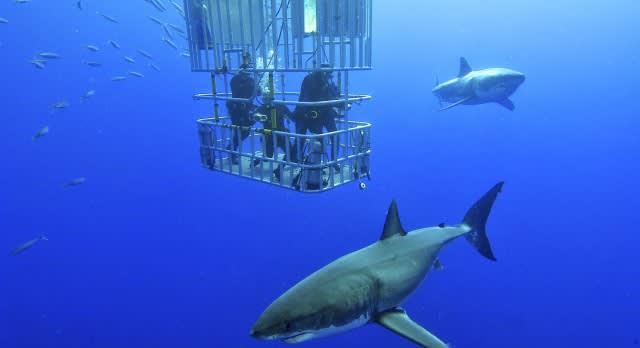 Dyers Island, off the coast of South Africa, has a large colony of shark fodder, er.. we mean sea lions and attracts many sharks.
Cage diving is a great way to get up close and personal with these big, bad marine predators Boats are always equipped with diving instructors and experienced seamen to keep you safe.
3.
Mokoro rides/canoeing – Botswana & Bariloche
Botswana
Thousands of animals gather at the Okavango Delta during the dry season when the water floods the delta and it's dry everywhere else. Mokoros are sturdy traditional canoes used to navigate the shallow waters of this delta.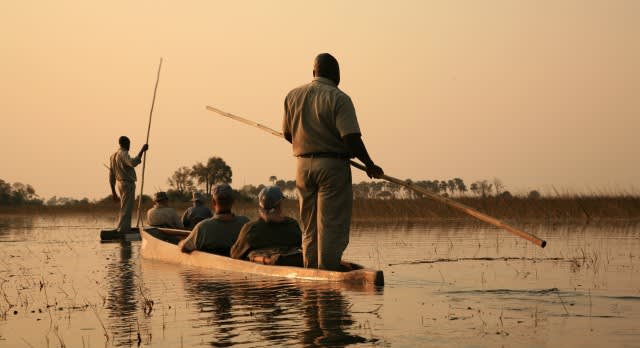 The canoe takes you through the winding waterways into the wild heart of the region, to see elephants herds resting in relative peace, hippos skulking in the water, and watchful predators waiting for opportunities.
Bariloche
Explore beautiful Bariloche on a canoe ride through the enchanting Lake Nahuel Huapi. Part of the Lake District, Nahuel Huapi National Park is the oldest in the country and is known for its wonderfully scenic views. A kayak takes you through the sparkling waters of the lake to hidden bays and secret coasts that only a few people know.
4.
Whale watching – Overberg, South Africa
Hundreds of southern right whales and humpbacks travel to warmer climates from the icy Antarctic region between June and December. Whether you are standing on a cliff or daring enough to venture out to sea by boat, there are plenty of opportunities in Overberg to witness the fabulous acrobatics courtesy of these gentle giants.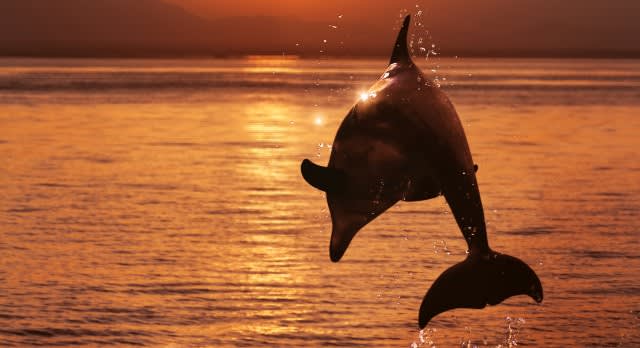 You'll see plenty of friendly dolphins as well.
5.
Sandboarding – Namibia
Fancy speeding down a tall sand dune at 70 mph? Namibia is the place for you! At Swakopmund, there are experts who determine the steep and shallow portions of sand dunes and provide lessons for beginners and safety instructions for everyone else. Off you go!
Zoom down from some of the highest dunes in the world, strapped to a board or with no bindings, as you enjoy magnificent views of the haunting vastness all around you.
6.
Camel safari – Kenya
Camels, the ever-popular and mild-mannered ships of the desert, are a common sight in Kenya. These well-trained animals take their passengers through the beautiful and unspoilt countryside at a leisurely pace – a perfect way to have a relaxed safari experience!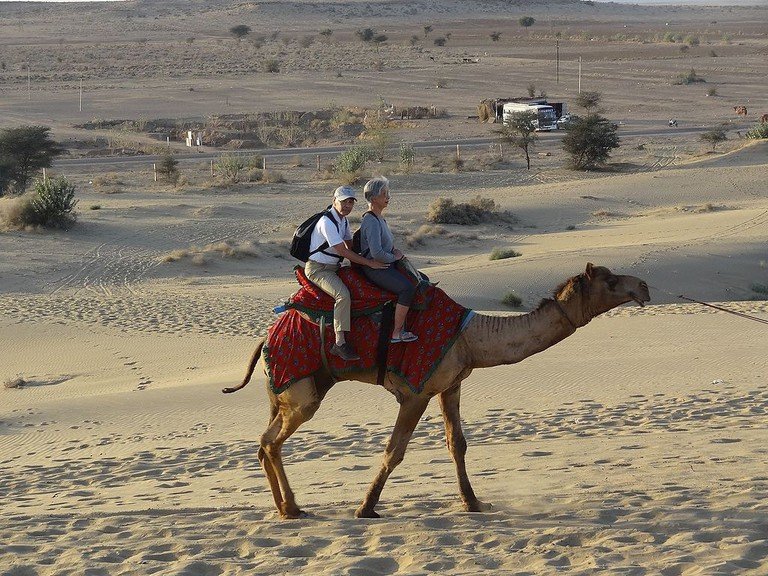 Camels can take you to remote areas that are inaccessible by car Your camel safari can be as short as an hour or a take a full day, depending on your preference.
7.
Rhino trekking – Namibia
Several conservation projects work tirelessly in Namibia to protect wild rhinos from poachers and hunters. At Etosha, expert guides take you on a tour to see these nearly-endangered animals from close quarters, without disrupting their natural habitat or causing them discomfort.
Follow hidden trails across a stunning salt pan on your guided Namibia tours, to see black rhinos and the recently reintroduced white rhinos standing just a few feet away!
8.
Horse riding – Botswana & Patagonia
Botswana
Watching the diverse wildlife on horseback is considered to be one of the ultimate luxuries in Botswana, taking you to secret regions where no vehicle has dared to go before!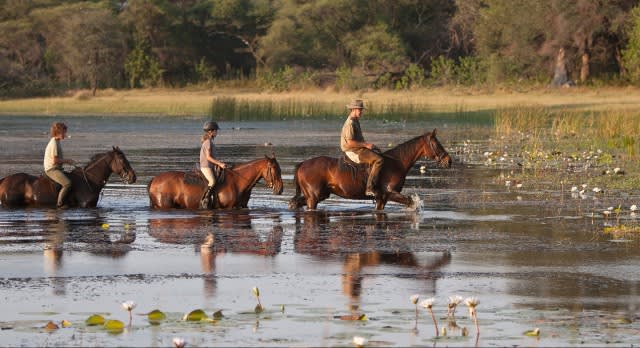 The area offers unmatched wildlife experiences and expert guides offer unbiased advice on the best game viewing areas and times.
Patagonia
Saddle up and ride into the stunning horizon. Spanning an immense territory in southern Argentina and Chile, Patagonia is famous both for its legendary beauty as well as cultural heritage.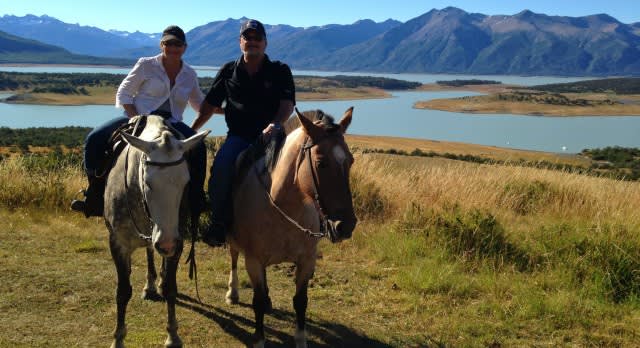 Horse rides take you right into the heart of the wildlands, past the rugged Atlantic Coast teeming with wildlife, to the glacier-cleaved Andes standing tall and proud.
Charles and Aida Weissman, who went horse riding during their Enchanting Travels trip in February 2015, said: "What a thrill!!! Riding horses mountainside with views of mountains behind us. Loved it!!!!"
9.
Bungee jumping – Rishikesh
Rishikesh, at the foothill of the Himalayas, is a hotbed for adventure sports – from intense rapids on the River Ganges, and body surfing, to mountain climbing and paragliding, this small town offers it all! However, the most exciting of these is the bungee jumping and paragliding experiences.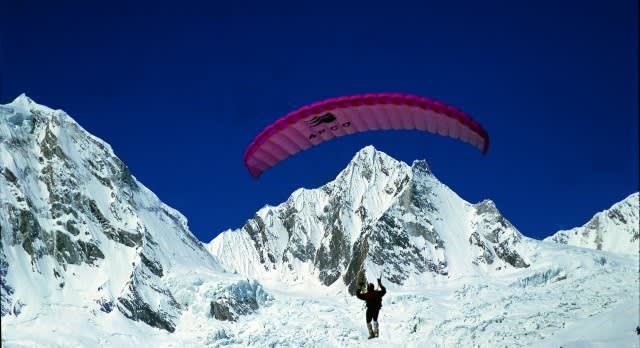 Our experts will train and give you a safety briefing first before you climb to a high cliff top and check your equipment. Then you are off!
10.
Helicopter rides over Victoria Falls – Zambia
Soar high over the Smoke that Thunders – the local name for the roaring Victoria Falls. At 5,604 feet wide, the majestic falls are certainly Africa's most dramatic, and a helicopter ride over them offer you a stunning view of the vast expanse of water – truly a once in a lifetime experience!
According to our guest Bill Spellman, who took the ride in August 2015, "this is a must!"
Also Read : Spend New Year's Eve in Zion National Park on This Epic 6-day Hiking Adventure