Canyoning can be a lot of fun for folks searching for something unusual to do on their next summer vacation. There's nothing more invigorating than jumping in the water and putting yourself to the test when the weather is scorching. You'll have complete flexibility to explore the landscape up close without the constraints of a boat. It's a one-of-a-kind experience for individuals who don't mind being wet, and it's a terrific way to see the French Alps.
Canyoning vacations are most often reserved for adults and teenagers, however, some canyons are equally ideal for children. So, if you're hesitant to try it, don't be. There's going to be a canyon that suits your ability. Canyoning could be your sport if you're a decent swimmer, generally fit and healthy, and don't mind dropping your head underwater. Canyoning, also known as canyoneering, is a sport that involves abseiling, climbing, sliding, and jumping down a fast-flowing mountain stream in a gorge. The canyon is a natural gap cut by a water movement into the rock. They're usually extremely steep, with breathtaking cliff drops on both sides and a variety of waterfalls to see. Some waterfalls create natural toboggans, which are natural slides that people can slide down with little effort — and have a lot of fun doing so! Others need abseiling or jumping.
No Need To Be Super Fit.
Canyoning does not require extreme physical fitness, nor does it necessitate extensive climbing experience. After all, there are some canyons that are suitable for children. This does not, however, imply that anybody can participate. The importance of physical fitness cannot be overstated. Even in the gentler canyons, if you don't know what you're doing or don't have the fitness to keep up, conditions can turn perilous. However, many organized trips have outstanding instructors who can assist you with fundamental skills.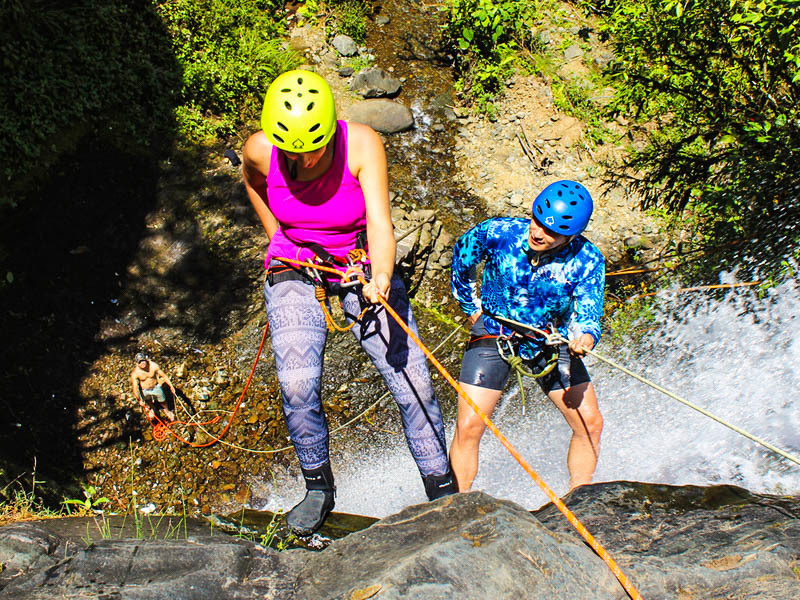 Where To Look For Learning Canyoning
There are a plethora of fantastic locations to explore canyoning for the first time. If you're new to canyoning, start with a guided group and find a canyon that's not too technical and has some fun jumps and toboggans rather than too many technical skills.
The Rabou Canyon near Gap in the Hautes-Alpes is one of the best canyons for a first and enjoyable experience. This canyon features several fantastic toboggans and waterfalls, as well as the possibility of jumping into enormous, forgiving pools. To appreciate this canyon, all you need is a zest for adventure, the ability to swim, and the willingness to follow your guide's directions. There is no need to have any prior canyoning expertise!
Do You Need A Guide
Canyoning does not require the use of a guide, however, it is highly recommended. Unless you are experienced and know precisely what you are doing, this is not a sport that should be done without the assistance of a professional.
Even for experienced climbers, hikers, and canoyeers, a local guide can be invaluable. They will know the area better than you do and will be able to assist you in navigating difficult spots. They'll know all the finest routes around key areas and will be well-versed in local conditions, including the weather. Guides can also suggest the best program for your group and offer suggestions on what to do next. Guides are essential for beginners.
Also Read : Super Bowl 2017: Here's How Many People Watched the Super Bowl