The Golden State is a popular destination for those looking to catch the waves, and it offers plenty of great beaches to choose from.
When it comes to surfing California, those looking to ride the waves will be spoilt for choice. So, here are the top ten best spots for surfing in California.
Since the 1960s, surfing has been a mainstay of Californian culture. Surfers travel from far and wide to make the most of the state's epic waves.
So, if you want to find out what all the fuss is about, read on.
10. Mavericks, Half Moon Bay – one of California's most popular spots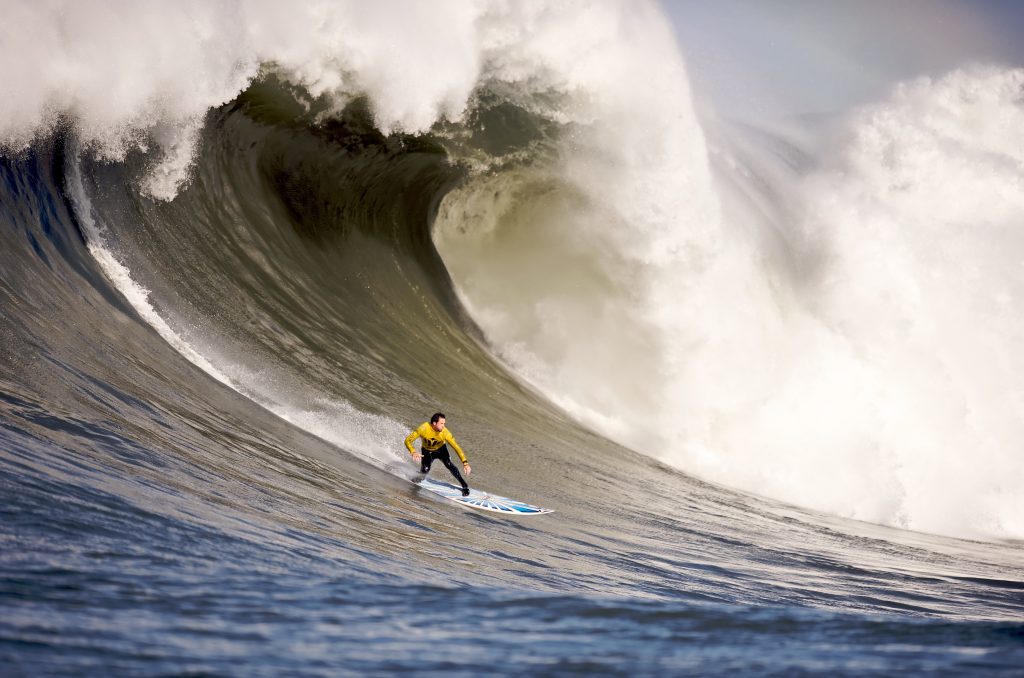 When it comes to surfing California, you can't miss Northern California's Mavericks in Half Moon Bay. Popularised in the 90s by surfing legend Jeff Clark, this spot is well worth a visit.
With waves ranging from 25 ft (7.62 m) to 60 ft (18.3 m) tall, Mavericks is one of the most popular spots for surfing in the whole of the U.S.A.
Address: Pillar Point, Princeton-by-the-Sea, Calif., Half Moon Bay, CA 94019, United States
9. Steamer Lane, Santa Cruz – four breaks to choose from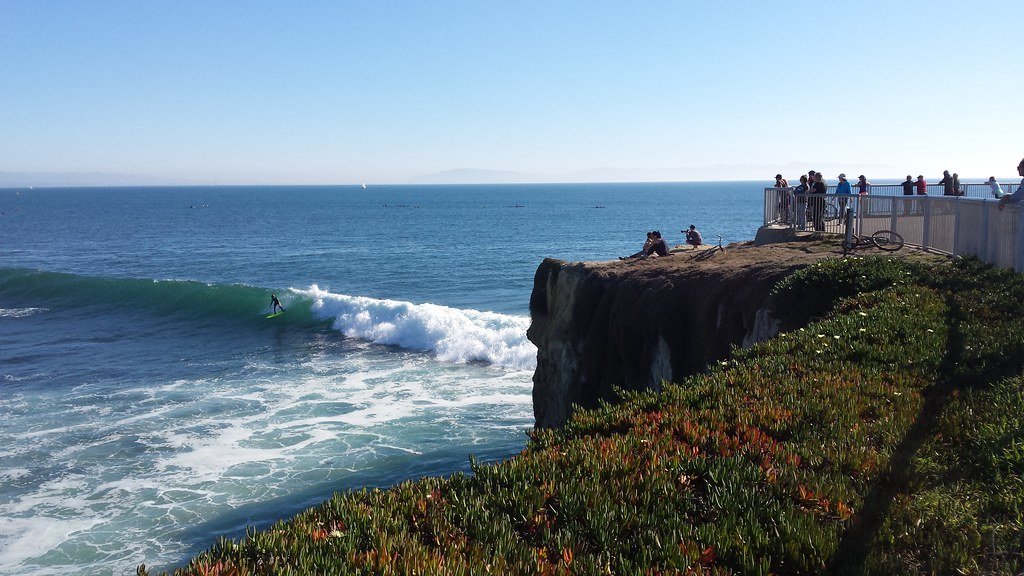 Taking its name from the steamer ships that frequented the bay in days gone by, Steamer Lane is a must-visit for some of the best surfing in California.
Backed by picturesque cliffs, this spot is split into four zones for experienced surfers. You can choose from Indicators, Middle Peak, The Slot, and The Point.
Address: 700 W Cliff Dr, Santa Cruz, CA 95060, United States
8. Trestles, San Clemente – for smaller waves
Home to five mild reef breaks – Cottons, Uppers, Middles, Lowers, and Churches – Trestles may not have the biggest waves in California, but that doesn't mean they're any less worthwhile.
Despite their more modest size, the waves here have been dubbed some of the most beautiful in the world.
Address: California, United States
7. Swami's, Encinitas – for world-famous waves
Located in San Diego County, Swami's Beach is an internationally renowned surfing hotspot. Part of Swami's State Marine Conservation Area, this beach has been popular with surfers since the 60s.
Surfers of all skill levels are welcome here to make the most of the swell. However, those with some experience will be able to make the most out of the waves here.
Address: 1341 1st St, Encinitas, CA 92024, United States
6. Newport Beach, Orange County – will you brave the Wedge?
Orange County's Newport Beach is a must-visit for surfing California. Popular surfing spots on this upscale beach include the iconic Wedge, 56th Street, and the Santa Ana River Jetties.
South swells caused by waves refracting off the rock jetty create the best conditions here, with waves reaching up to 30 ft (9.1 m).
Address: 70 Newport Pier, Newport Beach, CA 92663, United States
5. Rincon Point, Santa Barbara – perfect in the right conditions
Next up on our list of the best places for surfing in California is Rincon Point in Santa Barbara.
Rincon is Santa Barbara's main surfing spot, offering waves that break along a cobblestone point, allowing for a long ride if conditions are right.
However, conditions have to be just right for a trip here to be worthwhile. So, make sure to check before you go.
Address: 172 Rincon Point Rd, Carpinteria, CA 93013, United States
4. San Onofre State Beach, San Diego – a great spot for beginners
This laid-back San Diego beach is well-known for its friendly attitude to new and experienced surfers.
This San Clemente beach is home to three wave breaks, The Point, Old Man's, and Dog Patch. San Onofre State Beach is an excellent spot for beginners with gentler waves to some other beaches on this list.
Address: California, United States
3. Windansea Beach, La Jolla – a historic surf spot
La Jolla's Windansea Beach has an impressive history of surfing that dates back as far as 1937. American surfer Woody Brown was first to tackle the classic breaks here.
The unpredictable conditions of Windansea Beach can create waves of anywhere from 2 ft (0.6 m) to 10 ft (3 m). Best suited for skilled surfers, this spot has gained an impressive reputation over the past 90 years.
Address: San Diego, CA 92037, United States
2. Huntington Beach Pier, Huntington Beach – visit Surf City U.S.A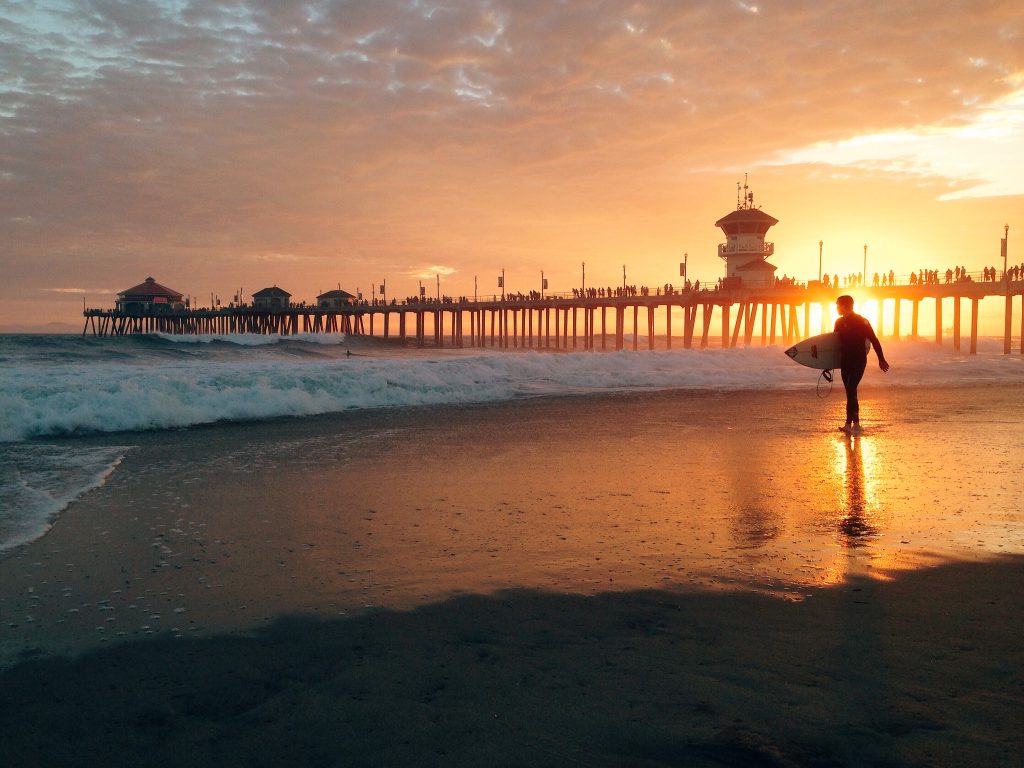 Also known as Surf City U.S.A., this is one of the most famous places to ride the waves in North America. With waves ranging between 3 ft (0.9 m) and 12 ft (3.7 m), there is something here for surfers of various experience levels.
Address: California 92648, USA
1. Malibu Lagoon State Beach, Los Angeles – also known as Surfrider Beach
Topping our list of the best spots for surfing in California is Malibu Lagoon State Beach in Los Angeles.
Also called Surfrider Beach, three sections here divide beginners from more experienced riders. Honoured as the first World Surfing Reserve by the Save the Waves Coalition, you can't miss this epic spot when looking for Californian surf.
Address: California 90265, United States
Also Checkout: Visiting Andaman Can Be A Thrilling Experience.