Extreme sports are all about the thrill. For some people, it's for pure fun, and for others its about testing the limits of what is humanly possible. To whatever degree, extreme sports all carry a certain wow factor, giving them a unique sense of appeal. Here is our complete list of extreme sports, listed from the "intense" to outright "INSANE"!
1. ZORBING
Take a giant inflatable ball, jump inside the middle, and roll down a hill. Some people have gotten very creative with zorbing, turning it into a giant game of bowling or reenacting the runaway boulder scene from Indiana Jones, better run fast!
2. SCUBA DIVING
Some might not consider scuba diving to be an extreme sport. But think about it, you're 100+ feet underwater and the only thing keeping you alive is that tank of oxygen strapped to your back. Not to mention all of the creatures lurking below… pretty intense.
3. POWERBOCKING
Sure, it's not the most extreme sport you can think of. But, some people get very technical with their power stilts; flips, kicks, tricks, and all kinds of acrobatics.
4. BLOBBING
So, here's how it works, take a giant air bag, set it in the middle of a lake, put a person on one end, and have someone else jump onto the other end. The higher/heavier the jumper, the bigger the liftoff!
5. MOUNTAIN BOARDING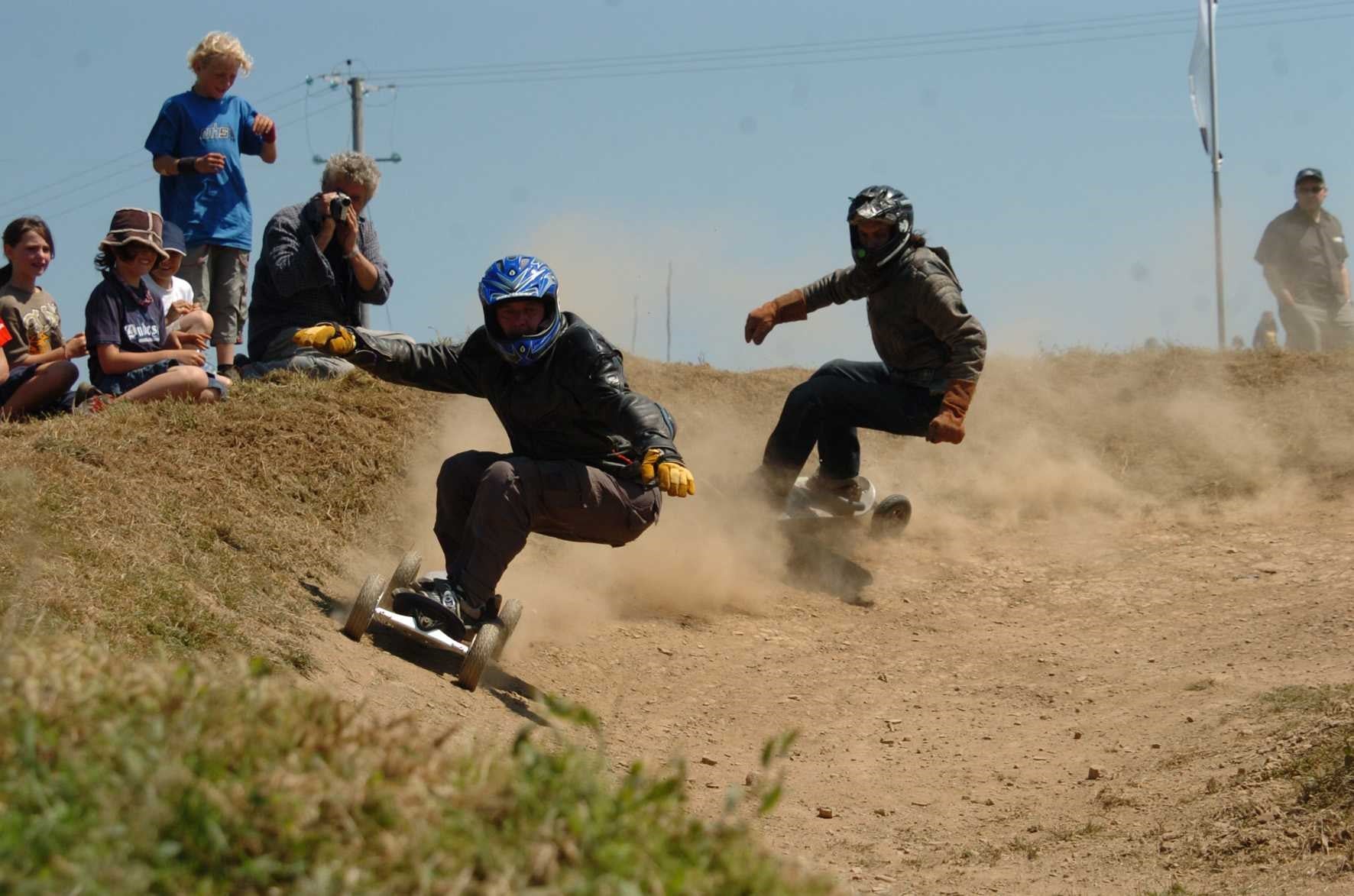 Also known as dirt boarding and offroad boarding, mountain boards take on all types of terrain, and are sometimes used to do tricks or even downhill races. Kind of a cross between skateboarding and snowboarding.
6. WAKEBOARDING / WATER SKIING
Wakeboarding and water skiing are very popular water sports, typically done at the recreational level. But, some take these sports to a whole new level, throwing fancy manoeuvres and jumping the boat's wake to do tricks in the air.
7. KITING
Also known as
kitesurfing
 and kiteboarding. All you need is wind, a board and a big kite to harness into. On water, on sand, or on snow… it's is a rush. Just hope a giant gust of wind doesn't take you away.
8. PARASAILING
Many probably think parasailing is just a relaxing tourist activity at the beach. But, when you're being pulled by a piece of rope hundreds of feet above the water, the adrenaline rush definitely kicks in.
9. BAREFOOTING
Just like
water-skiing
, but without the skis. Barefooters must travel at speeds up to 35-40mph to stay above the water. As if that isn't enough, barefooting competitions include tricks, slaloms, and even jumps.
10. XPOGO