Longing to enjoy the sea breeze with some extra thrills. What about playing with the sea amidst a sunset instead of just looking at it? Here are the top 9 water sports that you can opt for to make your visits or vacation to the sea memorable.
1. Stand-Up Padding
Stand-up paddling is stand-up paddle boarding, one of the world's fastest-growing water sports that is gaining a lot of popularity lately. Stand-up paddle boarding is a mixture between kayaking and surfing. It's suitable for virtually any water environment, from the open ocean to quiet lakes and estuaries. It is one of the most recent additions to the best water sports in the USA.
It's a great water sport for you to start from because of its level of fitness testing, adventure, and above all, patience. It's hard yet, very amazing when you go through that sport with some yoga paddling and stand-up fitness for even a few minutes.
2. Sailing
One of the most popular water sports is sailing which can be challenging and very easy, depending upon the waves, coastline, wind, and more. The best time to sail starts from December to May every year- that's the time when the winds are extreme yet, consistent in nature, making your sailing experience smooth.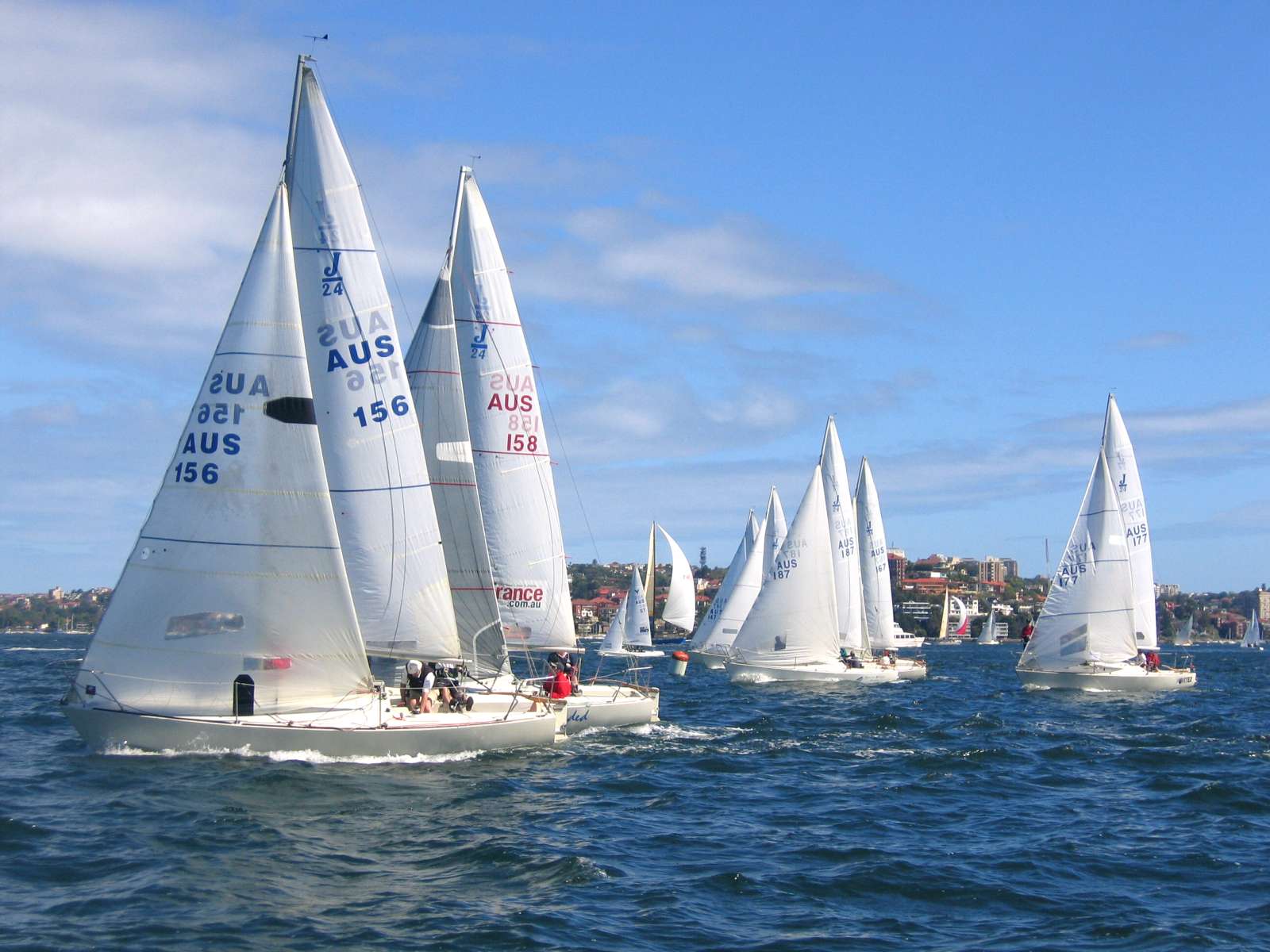 Rent a catamaran charter and do whatever you feel like- have lunch dates, family gatherings,s or, anything you wish to! Make sure you carry cartons of beers, lots of food, and snacks- beware, do not be dehydrated.
3. Kite Surfing
Kitesurfing is a sport that every active person can learn nowadays. In general, nobody is too young or old to learn this action-packed sport, also called kiteboarding. An ideal water sport that is enjoyed in the US- is kite surfing. This water sport needs wind and needs water too! More importantly, you need an instructor and equipment which are available to you, keeping the wind and the speed in mind at all times!
Fly like a kite in this water sport yet, feel like one of the sea animals too. A special harness is usually used to learn to kitesurf. Since kites (the kites that serve as sails for kitesurfing) have become much safer in recent years, kitesurfing is accessible and easy to learn for everyone.
4. Scuba Diving
Scuba diving is a mode of underwater diving where the diver uses a self-contained underwater breathing apparatus (scuba) which is completely independent of surface supply, to breathe underwater.
It's a well-known one- the best in the US! Scuba diving is open for water levels of all kinds- be it shallow or deep, and scuba diving awaits you!
Go deep sea diving, opt for technical diving, if you're a professional and feel the water pass right through you. And, make sure you have a waterproof camera handy- it's going to be lovely out there.
5. Snorkeling
Snorkeling (British and Commonwealth English spelling: snorkeling) is the practice of swimming on or through a body of water while equipped with a diving mask, a shaped breathing tube called a snorkel, and usually swimfins. In cooler waters, a wetsuit may also be worn.
The use of this equipment allows the snorkeler to observe underwater attractions for extended periods with relatively little effort and to breathe while face-down at the surface. Snorkeling spots in the USA are not found by just hiring a boat- you can find great snorkeling sports anytime, anywhere!
It's a complex water sport wherein, you can check out one of the most beautiful coral reefs across the USA. However, you need to undergo training and ensure no children come with you- due to safety reasons.
6. Wind Surfing
Windsurfing is a surface water sport that combines elements of surfing and sailing. Most enjoyed in the months between December and June wherein, all you have to do is, hire a windsurf from a windsurfing clinic or, companies that specialize in planning such holidays to readily provide you with the coolest water surf.
All you need to do is, stand or, lie down on the surf and go with the flow of the waves and water. Remember, be careful when a big wave comes- it may be hard to pass through so, do wear a life jacket as well!
7. Parasailing
Please, here's a tip for you- don't get so drunk that you dehydrate yourself to death. It's never a great trip f you've just gotten drunk and had no water. When it comes to parasailing, you'll be strapped into an exciting parachute and you'll be floating high up in the air! It'll give you a panoramic view of the beach and will make you feel so comfortable, effortless, invincible, and more.
Don't worry, your feet mostly will not touch the waters! But, it's called a water sport because of the view and, the feel which is most preferred on beaches, etc.
8. Kayaking
This water sport is also loved in the US because it's so calm and helps you peace out for a while from all the booze, partying, fights anything- go kayaking. It's the right choice to make for weekend getaways if you prefer calm environments and love the waters too. There is a wide range of sea kayaks like sit-on-top, recreational and touring, etc. It's one of the most popular water sports, enjoyed by all age groups, making it versatile.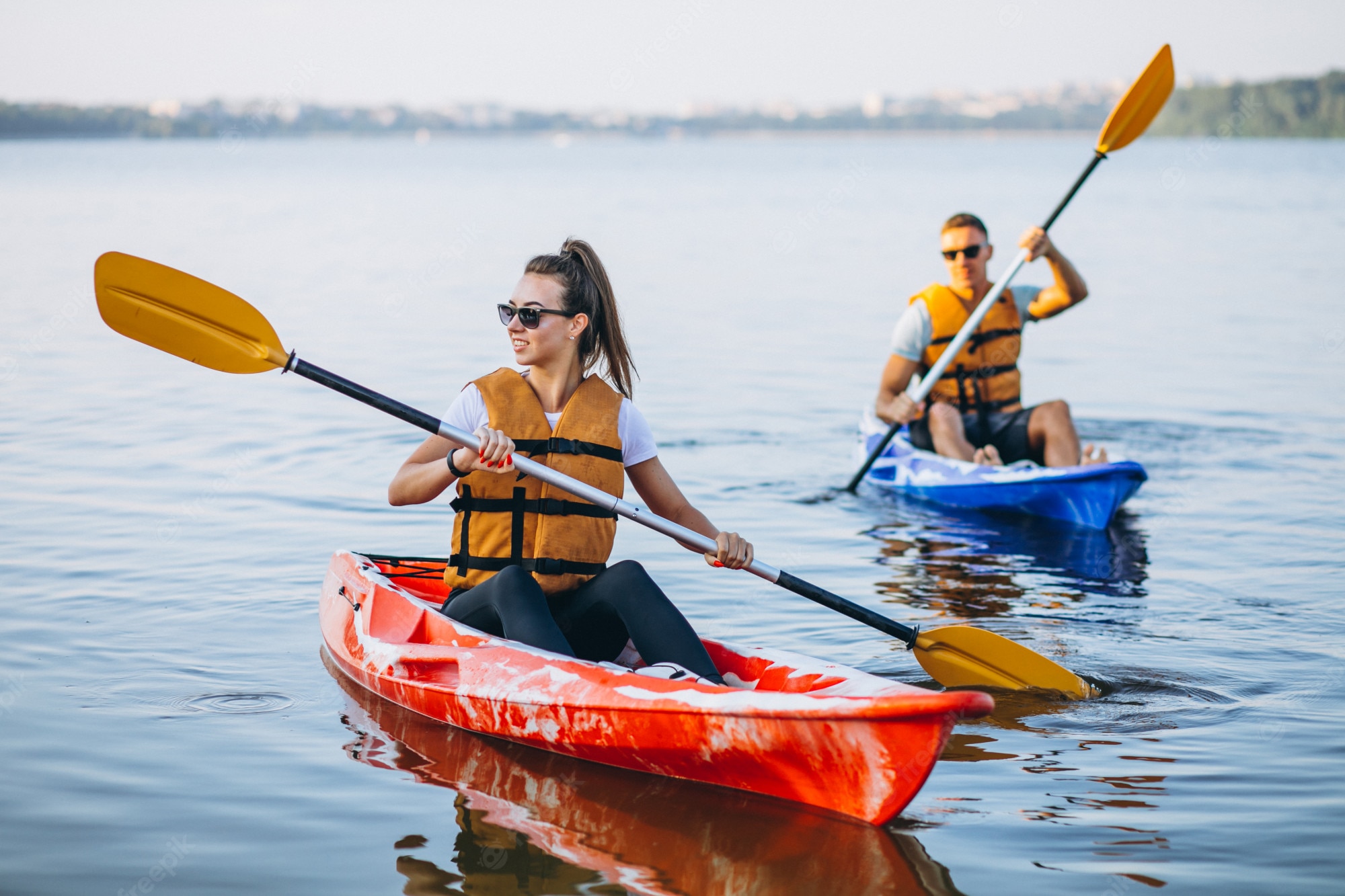 9. Surfing
Surf against the waters or, with- it. It's all your choice! Surfing is all about living in the water, feeling like a bird whose finally been left free and the sky is the limit. It's a must-do bucket list water sport. It is not as easy as it seems. It is very hard to gain control over because of its balancing techniques which only professionals are good at. But, that's okay- you can always go for surfing lessons and learn it all in no time.