Well, vacation is bliss, an escape from a busy world full of stress and anxiety. It is a necessity for your mental health and well-being. When it comes to islands, it conjures dreams of paradise. It is an escape from the rat race and a perfect patch where you can relax under the palms and gaze at the Beautiful Sea.
Not every island is created the same but each of them is beautiful in its own way. Their beauty is defined more by the sea that surrounds them. While some islands feature luxuriant jungles and velvety peaks, some enchant travellers with their cultural ethnicity and others with their thriving coral kingdoms. 
From Santorini to Seychelles and Caribbean to Capri we have covered it all for you. In this article, we will take you on a virtual tour of the world's top 10 most beautiful destinations to explore. 
1. The Maldives
You must have heard this name before and it needs no introduction. The Maldives is home to some of the world's most stunning Islands. however, it is the sea that truly makes these islands a gem of a kind. The crystal clear Luminous aquamarine water with dazzling white shores which barely peak above the Indian Ocean. 
The Maldives archipelago is the world's lowest line nation consisting of 26 natural atolls Rising no more than three meters above the sea at its highest point. This measurement shrinks every year. Experience mesmerizing coral reefs need the water with luring divers and snorkelers around the world.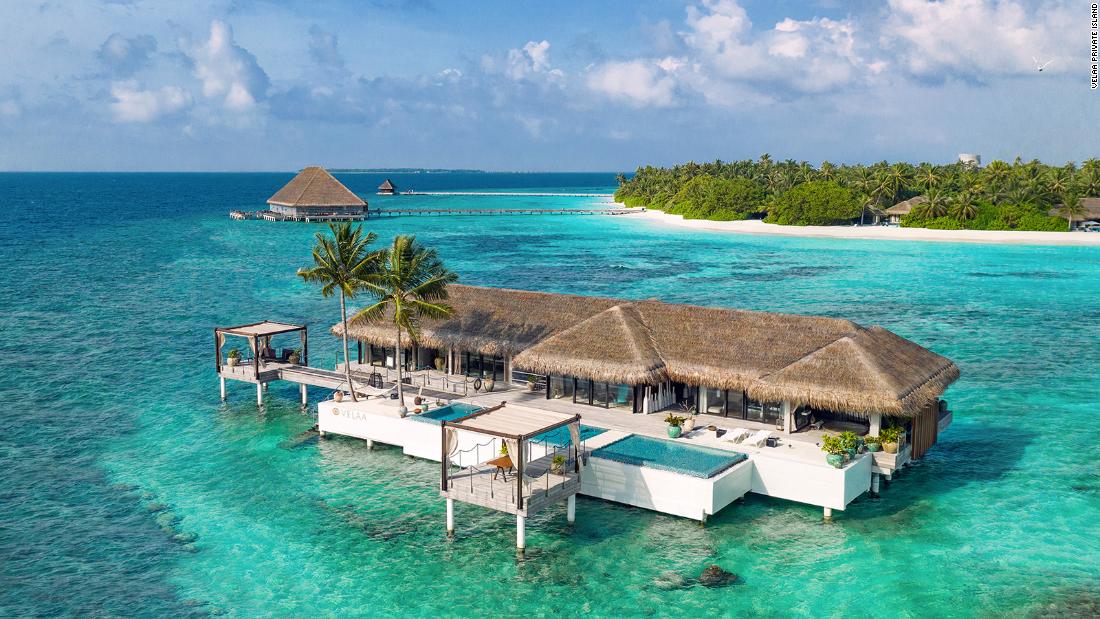 2. Bora Bora French Polynesia
Bora Bora is a lush volcanic Island star in the countless South Pacific fantasies. It has the shape of a giant sombrero. Ravishing lagoon in technicolor turquoise is the best asset of this tropical beauty. You can have a view of fishes, turtles, sharks, and rays swimming in the Crystal Clear Water surrounding the island. 
The distinctly French Island has mouth-watering cuisine to taste. One can enjoy hiking in the palm-studded forest and experience diving and snorkeling in the excellent surrounding reefs.
If budget is not a problem you can enjoy a comfortable stay at the luxurious over-the-water Bungalows.
3. Palawan Philippines
Stretching from southwest to Borneo with lush limestone peaks rising from a jewel-like sea, Palawan is a paradise. The water is so clean that you can almost see the expressions on the fish from above the surface. Gleaming white sand beaches, rustling palms, and jungle-clad islands make this place a complete package. Palawan also offers some of the best diving in the world.
4. Seychelles
A picture-perfect worth traveling Island situated in the east of Kenya is a relatively less unspoiled archipelago out of 115 coral and granite Islands with tourist attractions. The stunning jungles of Seychelles are even listed in UNESCO. The island is home to many fishes and offers a great diving and snorkeling experience.
The place is often a top destination for anglers due to its rich fishing grounds.
5. The Cook Islands
Situated in the South Pacific between French Polynesia and Samoa the Cook Islands is a must to visit. However, the island shares strong ties to New Zealand. The archipelago's 15 islands are one of the underrated Jewels in the South Pacific. Consisting of aquamarine lagoons, palm-fringed beaches, and volcanic peaks, Rarotonga and Aitutaki are the main tourist hubs. 
6. Bali, Indonesia 
If you want to soak up the spiritual side of Bali and Sanur, Seminyak, and Ubud are the places to explore. Home to rice paddies in lush green fields, Hindu temples, and tasty cuisine Bali has an intoxicating culture. You can even enjoy a relaxing day at a spa and spend your day hiking and shopping here.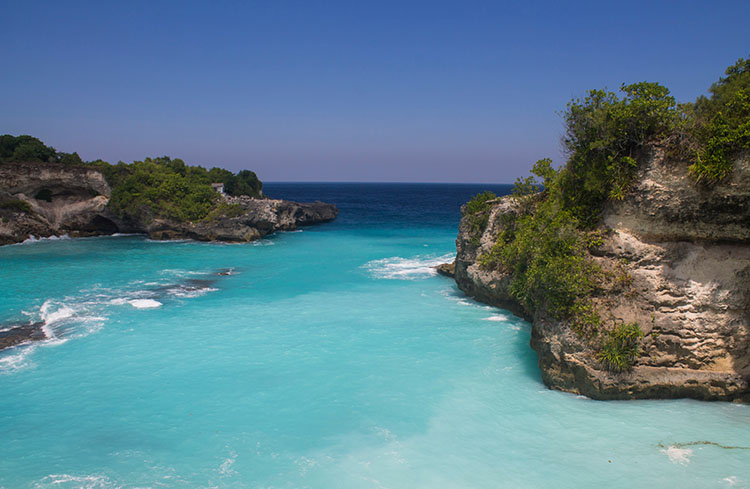 7. The Dalmatian Island, Croatia
Located off the coast of Croatia Dalmatian Island is a mix of rich history and relaxed charm. Brac with the famous beach strip of land Zlatni Rat is a top place to visit. It is often referred to by the name Golden horn. Hvar is a beautiful place with a Gothic Church, a car-free old town, and a picturesque fishing harbor. 
Other must-see islands include Korcula with his red-roofed whitewashed building, Mljet with its two inland saltwater lakes, and uncrowded Vis
8. Fiji
With white sand beaches, translucent turquoise water, and teeming coral reefs Fiji is one of Australia's go-to tropical Islands. Pigeon people welcome tourists with warm friendly smiles showing a very kind gesture. You can do all the popular things there like fishing, diving, snorkeling, and surfing. Enjoy the sun under a palm tree or slip into the silky warm sea. 
You can easily find the best Island out of any 300 Islands for your vacation. It is the best location for families to relax as pigeons love young children.
9. Kaua'i, USA
Known as the" Garden of Isle", Kaua'i is a rainforest cloak where much of the interior waterfall tumble from lava cliffs. The island's beauty lies in its luxuriant flora and spectacular coastline, which is enough to take your breath away. This island is sculpted by Lava thrusting up from the ocean floor to form smooth ridges and vertiginous cliffs. 
Kaua'i is full of gorgeous beaches. Kaua'i gives a low-key vibe compared to its popular sister islands, Maui, and Oahu.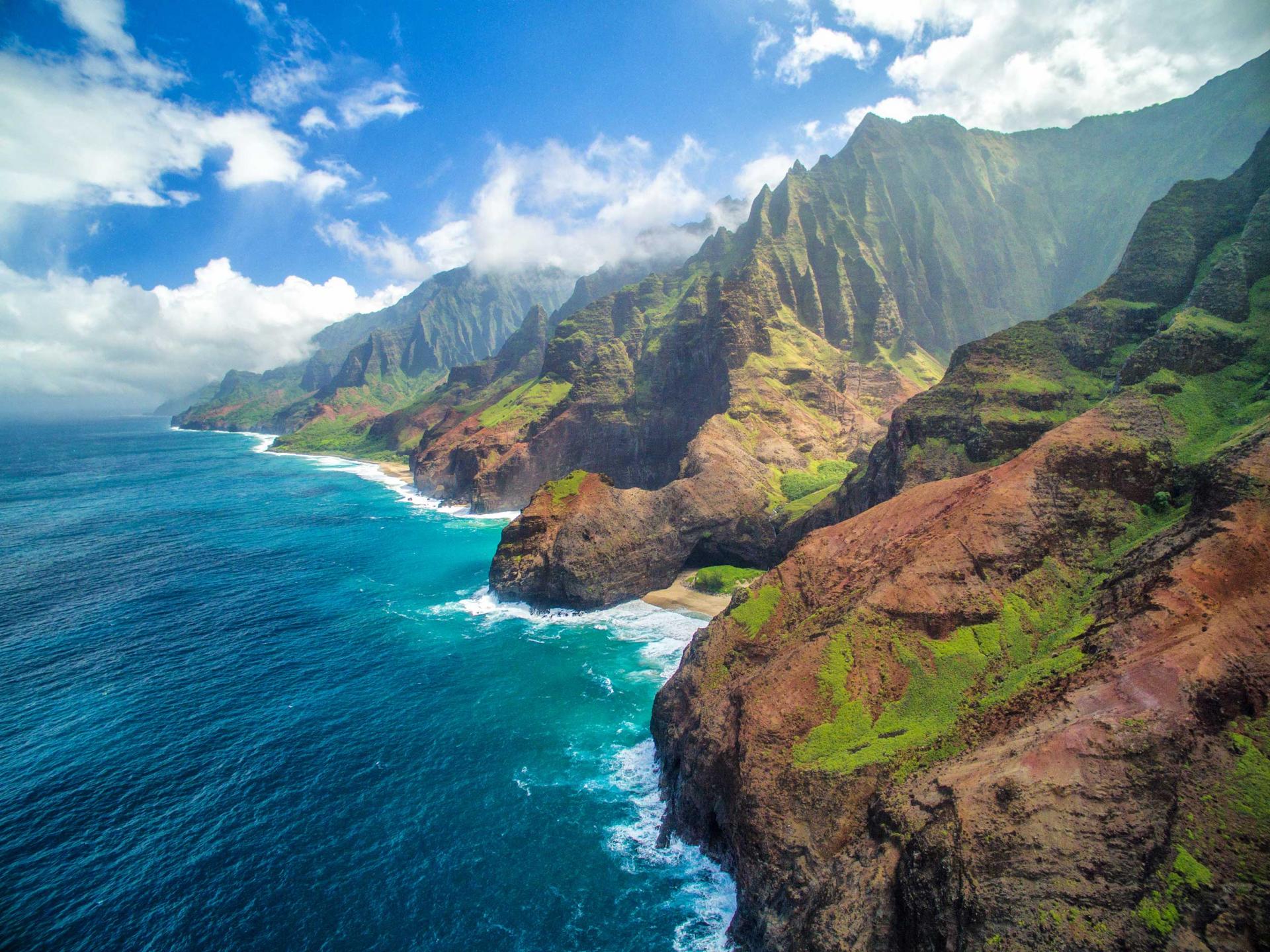 10. Capri Italy
About 20 km off the Amalfi coast, Capri lives up to all the hype. The glamorous sea surrounds the arena and soaking cliffs rise from the teal-hued Tyrrhenian Sea. Blue grotto is one of the most popular tourist attractions here with the glowing sea cave. The port of Marina Grande gives the complete vibe like a movie set.
Also do not forget to visit the highest town Anacapri and take the chair lift up to Monte Solaro. This place offers spectacular views across the island and sea. This place lives up to your expectation and I'm sure you're not gonna regret visiting  it again