This article is a comprehensive guide for those who love camping and backpacking. It covers everything from essential gear, camping, and backpacking destinations, safety tips, and outdoor cooking tips to help you get the most out of your adventure.
Camping and backpacking are among the most popular outdoor activities for adventure seekers. Whether you're a seasoned backpacker or a first-timer, there's something incredibly satisfying about packing up your gear, heading out into the wilderness, and spending a few nights under the stars.
Camping and backpacking are two popular outdoor activities that involve spending time in nature. While both activities involve being outdoors and experiencing the beauty of nature, they differ in several ways.
Camping typically involves staying in a designated campsite, where you can set up a tent, camper or RV. Campsites often have amenities such as fire pits, picnic tables, and access to water and electricity. Camping trips can range from a single overnight stay to several weeks.
Backpacking, on the other hand, involves carrying all of your gear and supplies in a backpack and hiking to a remote location where you will set up camp. Backpacking trips can last anywhere from a few days to several weeks and require more planning and preparation than camping.
In addition to the gear and supplies required, backpacking also requires physical fitness and endurance to hike long distances and navigate challenging terrain. While camping can be a more relaxed and leisurely experience, backpacking is often seen as a more adventurous and challenging activity.
However, for those who are new to the game, it can be challenging to know where to start. That's why we've put together this ultimate guide to camping and backpacking. We'll cover everything you need to know, from gear and safety to destinations and outdoor cooking tips, to help you have the best possible outdoor adventure.
Essential Gear for Camping and Backpacking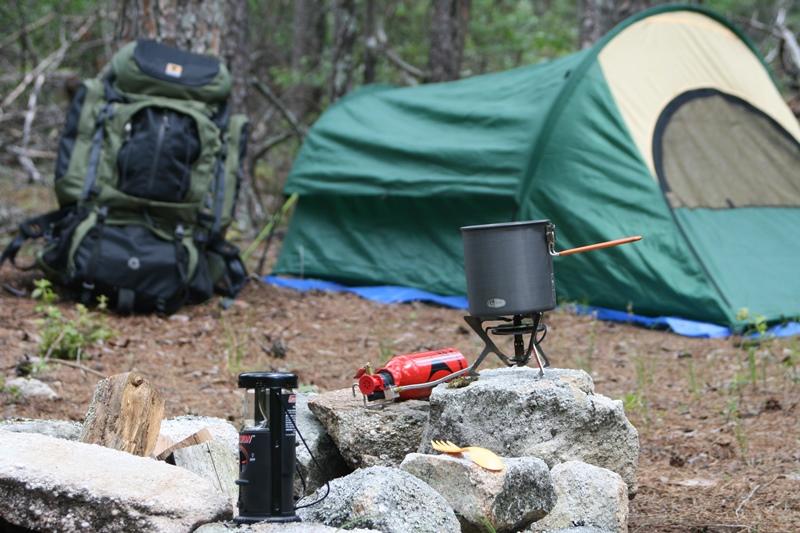 Before you head out on your adventure, it's essential to have the right gear. The right gear can make a significant difference in the success of your trip, so be sure to invest in high-quality equipment that will last. Some of the essential gear you will need includes a tent, sleeping bag, backpack, stove, water filtration system, and appropriate clothing.
Choosing the Right Camping and Backpacking Destination
Choosing the right destination is crucial for a successful camping and backpacking trip.
Whether you prefer a remote wilderness experience or a more developed campground with amenities, there are a variety of options to choose from.
Research your options to find the best fit for your skill level, interests, and the amount of time you have available.
Safety Tips for Camping and Backpacking
Safety is of utmost importance when camping and backpacking. Before you head out, be sure to research the area, understand the potential hazards, and bring appropriate safety gear.
Some essential safety tips include packing a first aid kit, bringing a map and compass, and avoiding hazardous wildlife.
Leave No Trace Principles
Camping and backpacking can have a significant impact on the environment, so it's crucial to practice Leave No Trace principles.
These principles encourage responsible outdoor recreation, emphasizing the importance of minimizing your impact on the natural world. Examples of these principles include packing out all trash, staying on designated trails, and using established campsites.
Outdoor Cooking Tips
One of the most enjoyable aspects of camping and backpacking is the opportunity to cook delicious meals in the great outdoors.
Whether you're using a stove or cooking over an open fire, there are many ways to enjoy delicious and healthy meals while camping.
Some essential tips for outdoor cooking include meal planning, bringing the right cooking equipment, and understanding how to store food properly.
Backpacking Techniques
Backpacking requires a unique set of skills, from efficient packing to navigating unfamiliar terrain.
Understanding these techniques is essential for a successful trip. Some critical backpacking techniques include how to pack your backpack, map, and compass skills, and hiking safety.
Campsite Selection and Set Up
Choosing the right campsite and setting up camp properly can make all the difference in the success of your trip.
Selecting the right campsite means finding a location that is safe, has access to water and is well-drained. Properly setting up your tent and campsite involves staking down your tent, creating a safe and comfortable sleeping area, and establishing a cooking area.
Backcountry Hygiene
Hygiene is essential when camping and backpacking in the backcountry. While it can be challenging to maintain proper hygiene, taking care of yourself will help you feel better and avoid potential health issues.
Some essential backcountry hygiene tips include washing your hands regularly, practicing good dental hygiene, and using appropriate methods of waste disposal.
Wilderness Etiquette
When camping and backpacking, it's important to be mindful of others who are also enjoying the outdoors.
This means practicing good wilderness etiquette. Some critical etiquette practices include keeping noise levels down, respecting other campers' space, and minimizing your impact on the environment.
Solo Camping and Backpacking
Solo camping and backpacking can be deeply rewarding experiences, but it also comes with their own set of challenges.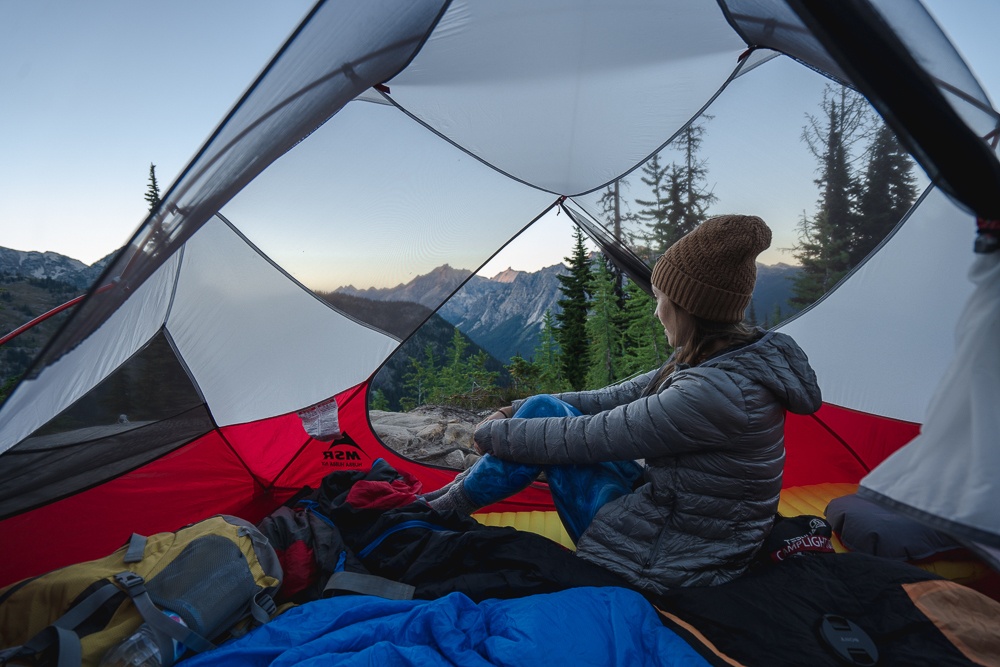 It's crucial to be adequately prepared, both physically and mentally, when venturing out alone. Some critical tips for solo camping and backpacking include choosing the right destination, informing someone of your plans, and being prepared for emergencies.
Conclusion
Camping and backpacking are incredible ways to experience the great outdoors and escape from the hustle and bustle of daily life. With the right gear, safety precautions, and techniques, you can make the most of your trip and create memories that will last a lifetime. Remember to respect the environment and your fellow campers, and most importantly, have fun!