This article is a comprehensive guide to adventure photography, offering tips and techniques for capturing stunning images of outdoor adventures. From selecting the right gear to mastering composition and lighting, this article is a must-read for anyone interested in taking their adventure photography to the next level. Adventure photography is a unique and rewarding form of photography that requires skill, creativity, and a passion for outdoor adventures.
Whether you are an avid hiker, rock climber, or kayaker, capturing the essence of these experiences through photographs can be an incredibly rewarding and exciting endeavor. However, taking high-quality adventure photos can be challenging, requiring you to master various technical and creative skills.
Outdoor adventure photography is a captivating and exhilarating genre of photography that encompasses the art of capturing the spirit of adventure and exploration in the great outdoors. It's about more than just snapping pictures; it's a way to document and share the remarkable experiences and breathtaking landscapes encountered during journeys into the wild. In this article, we will delve into what outdoor adventure photography entails, and provide valuable photography tips to help you excel in this exciting field.
Interesting Content For Outdoor Adventure photography
Here are some ideas for interesting content for outdoor adventure photography:
Capturing unique perspectives. One of the best ways to create interesting outdoor adventure photos is to capture unique perspectives. This could involve climbing to a high vantage point, shooting through water droplets, or using creative angles.
Telling a story. Your photos should tell a story about the adventure you're on. What are the people in your photos doing? What are they feeling? What challenges are they facing? Try to capture the emotions and experiences of your adventure in your photos.
Using natural light. Natural light is the best light for outdoor photography. It's soft and flattering, and it can create beautiful effects. Try to shoot during the golden hour (the hour before sunset and the hour after sunrise) for the best light.
Including people in your photos. People add interest and scale to your photos. Don't be afraid to get up close and personal with your subjects. Capture their expressions and the way they interact with their environment.
Experimenting with different techniques. There are many different techniques that you can use to create interesting outdoor adventure photos. Try using black and white photography, long exposure, or panning to create unique and eye-catching images.
Adventure Photography Tips and Tricks
Choose The Right Gear
The first step to taking great adventure photography is to choose the right gear. You don't need the most expensive camera and lens on the market, but you will want to have a camera that is capable of taking high-quality images in low light and in challenging conditions.
A good all-around lens for adventure photography is a wide-angle zoom lens, such as a 16-35mm or 24-70mm lens. This type of lens will allow you to capture a wide range of scenes, from sweeping landscapes to close-up portraits of your fellow adventurers.
In addition to a camera and lens, there are a few other pieces of gear that can be helpful for adventure photography:
Tripod: A tripod can help you keep your camera steady in low light and in windy conditions. It is also essential for taking long exposure photos.
Remote shutter release: A remote shutter release allows you to take photos without touching your camera. This can be helpful for avoiding camera shake and for taking photos from difficult angles.
Extra batteries: Adventure photography can take a toll on your camera's battery life. It is always a good idea to bring extra batteries with you on your adventures.
Memory cards: You will also need to bring plenty of memory cards with you on your adventures. Adventure photography can generate a lot of files, so it is important to have enough storage space.
Plan Your Shots
Before you head out on your adventure, take some time to plan your shots. Think about the types of photos you want to take and the best time of day to take them.
For example, if you're hiking to a mountaintop sunrise, you'll want to arrive early to set up your camera and capture the best light. If you're shooting action sports, you'll need to be prepared to move quickly and capture the moment.
Use The Right Settings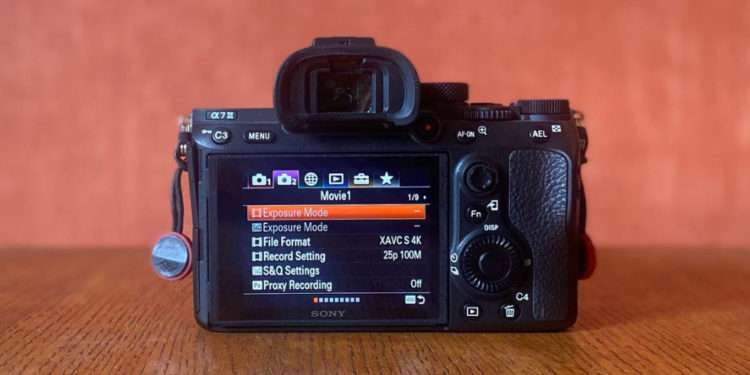 When you're shooting adventure photos, it's important to use the right camera settings. Here are a few tips:
Use a fast shutter speed. This will help you freeze motion and avoid blurry images.
Use a wide aperture. This will allow you to let in more light and create a shallow depth of field.
Shoot in RAW format. This will give you more flexibility when editing your photos later on.
Mastering Manual Mode: When it comes to adventure photography, using your camera's manual mode is often the best choice. This mode allows you to have full control over settings like aperture, shutter speed, and ISO, giving you the flexibility to adapt to changing conditions.
Aperture Priority for Landscapes: When photographing vast landscapes and natural vistas, consider using aperture priority mode. Select a smaller aperture (higher f-number) like f/8 or f/11 to achieve a deep depth of field, ensuring that both foreground and background elements are in sharp focus.
Shutter Priority for Action Shots: For capturing fast-paced action and adventure sports, switch to shutter priority mode. Adjust the shutter speed to freeze motion or create a sense of movement. A fast shutter speed (1/500s or higher) is ideal for freezing action, while a slower speed (1/30s or lower) can create dynamic motion blur.
ISO Settings for Low Light: Adventure photography often takes place in varying light conditions. When light is limited, be prepared to adjust your camera's ISO settings. Keep it as low as possible to maintain image quality but be ready to increase it when necessary to achieve a proper exposure.
White Balance for Correct Colors: Proper white balance ensures accurate color reproduction in your photos. Different lighting conditions may require adjustments, so select the appropriate white balance setting for the scene or use custom white balance when needed.
Focus and Autofocus Modes: Depending on your subject and shooting situation, choose the right focus mode. Single-point autofocus is useful for precision, while continuous autofocus is handy for tracking moving subjects.
Metering Modes: Understand your camera's metering modes, such as evaluative, spot, or center-weighted metering, and choose the mode that best suits your composition and subject. Spot metering can be particularly useful for high-contrast scenes.
Bracketing for HDR: In challenging lighting conditions, bracketing your shots (taking multiple shots at different exposures) can be a lifesaver. This allows you to create high dynamic range (HDR) images in post-processing, blending different exposures to capture more detail.
Be Patient
Adventure photography is often about waiting for the right moment. Don't be afraid to experiment with different angles and compositions. And don't be discouraged if you don't get the perfect shot right away. The more you practice, the better you'll become.
Here are some additional tips for specific types of adventure photography:
Landscape Photography: When shooting landscape photos, try to include a variety of elements in your scene, such as foreground interest, mountains, trees, and water. You can also use leading lines, such as a winding road or a river, to draw the viewer's eye into the image.
Wildlife Photography: When shooting wildlife photos, be patient and respectful of the animals. Use a telephoto lens to get close-up shots without disturbing them. And try to shoot during the golden hour, when the light is soft and flattering.
Action Photography: When shooting action photos, use a fast shutter speed to freeze motion. You can also use panning techniques to create a sense of speed and excitement. And don't be afraid to get creative with your angles and compositions.
Editing Your Photos
Once you've taken your adventure photos, you can use editing software to enhance them and create a unique look. Here are a few tips:
Adjust the exposure and contrast. This will help to brighten your images and make the colors more vibrant.
Crop your photos to improve the composition.
Use filters to enhance the mood and tone of your photos.
Which Type of Photography is Most Demanded?
The demand for specific types of photography can vary over time and is influenced by factors such as current trends, market needs, and technological advancements. As of my last knowledge update in January 2022, several types of photography were in high demand. It's important to note that the popularity of photography genres may have evolved since then, but some genres tend to remain consistently sought after. Here are a few photography genres that were often in demand:
Portrait Photography: Portrait photography, including family portraits, headshots, and lifestyle photography, is consistently in demand for various purposes such as personal keepsakes, professional profiles, and social media content.
Wedding Photography: Wedding photography remains a highly demanded genre as people continue to celebrate and document one of life's most significant events.
Real Estate Photography: In the real estate industry, high-quality images of properties are essential for marketing, so real estate photography is consistently sought after.
Product Photography: E-commerce and businesses requiring high-quality product images to market their products online often rely on product photographers to create appealing visuals.
Food Photography: Food photography is in demand due to the growth of the food industry, including restaurants, food blogs, and cookbooks.
Commercial and Advertising Photography: Businesses frequently require commercial and advertising photographers to create eye-catching content for marketing campaigns and advertising materials.
Event Photography: Events such as conferences, trade shows, and corporate gatherings often require event photographers to capture important moments.
Sports Photography: Sports events and organizations need sports photographers to document games, athletes, and related content.
Wildlife and Nature Photography: The interest in wildlife and nature photography continues to grow as people have a greater appreciation for the natural world.
Travel Photography: Travel photography is in demand as more people explore the world and share their experiences on social media, travel blogs, and travel-related publications.
Stock Photography: Stock photography can cover a wide range of subjects and is used in various media, making it a consistently sought-after type of photography.
Documentary and Photojournalism: Documenting current events, social issues, and human stories through photojournalism and documentary photography remains a crucial part of visual storytelling.
Keep in mind that the demand for specific photography genres can vary by location, season, and market trends. Photographers often find success by specializing in one or more of these genres or by adapting to emerging trends and technologies in the field. Additionally, factors such as personal style, skills, and marketing play a significant role in a photographer's success within a specific genre.
In conclusion, adventure photography is a thrilling pursuit that allows us to capture the beauty of the great outdoors. By following these tips and tricks, you can elevate your photography skills and create stunning images that tell a story. Remember to plan ahead, be prepared, and embrace the unexpected. Use natural light to your advantage and experiment with composition to create visually striking photographs. Don't forget to practice regularly and learn from your mistakes. With dedication and persistence, you can become a skilled adventure photographer and showcase the wonders of nature through your lens. So grab your camera, venture into the outdoors, and let your creativity soar. Happy shooting!