Surfing can be done in many parts of the world, but these are the top ten best places to ride the waves.
The world's oceans excite people across the world for the impressive and often dramatic wave breaks. As one of the fastest-growing sports globally, people will travel far and wide searching for a great wave. So, these are the ten best places to surf in the world.
Whether you are a pro-surfer, a novice, or just a surfing enthusiast, countless magnificent surfing spots are waiting to be discovered. Each surfer enjoys different types of surf, and as such, all our best places to surf won't suit everyone.
10. Byron Bay – a surfer's paradise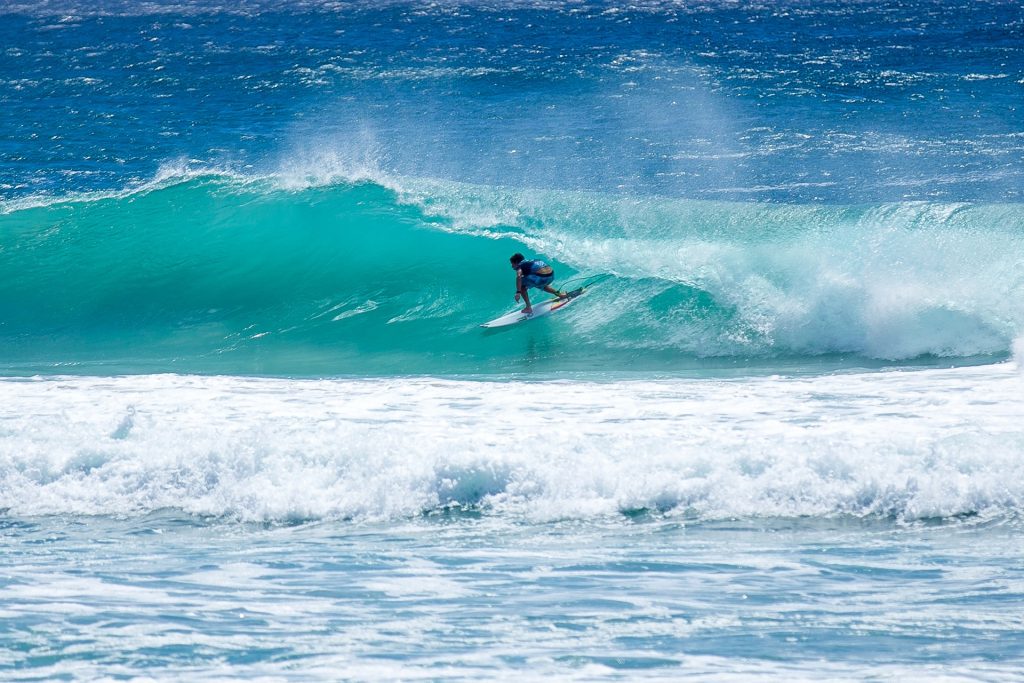 As the most Easterly point of Australia, Byron Bay attracts and inspires surfers from across the world.
Byron is home to many different surf spots that will suit all levels of surfing abilities, making it one of the best places to surf in the world.
The Pass is the most popular of surfing locations with nice waves. However, those looking for more of a thrill should head to the Tallows (be wary of sharks!).
Address: Byron Bay, New South Wales 2481, Australia
9. Killer Point, Morocco – frequented by killer whales
The waves here are truly magnificent, but it can be quite a paddle out to them.
With the best waves here during the winter months, Killer Point is a haven for surfers throughout the year. More experienced surfers will head out to the barrels and challenge themselves on bomb sets.
Address: Hash Point, Taghazout, Agadir, Morocco
8. Tofino, Canada – definitely wear a wetsuit here
Renowned across the world as an epic cold-water surfing spot, Tofino is the surf capital of Canada.
Cox Bay is the perfect place for beginners as the whitewash here is great to learn on. While more experienced surfers will also enjoy this spot as further out, as there are bigger waves.
Address: 1431 Pacific Rim Hwy, Tofino, BC V0R 2Z0, Canada
7. Arugam Bay, Sri Lanka – for a unique experience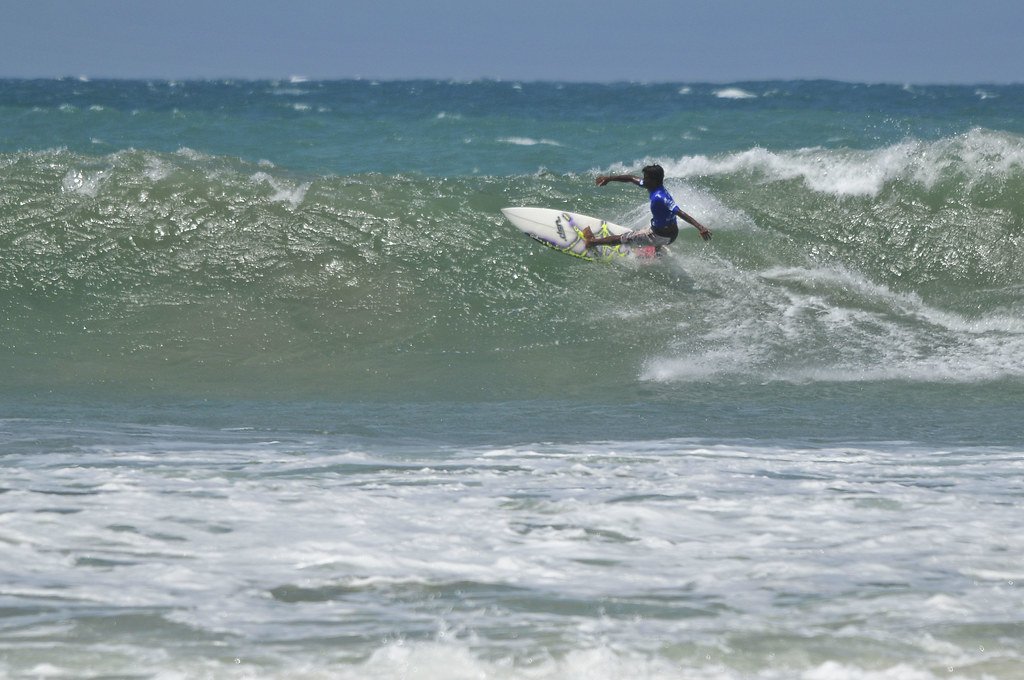 Sharing the beach with monkeys and elephants surfing here is a truly magical experience.
As one of the most famous surfing locations in Sri Lanka, this is an often bustling spot. Although busy, there are plenty of waves here to suit all levels and abilities of surfing.
Address: Arugam Bay Beach, Sri Lanka
6. Black's Beach, U.S.A – one for seasoned surfers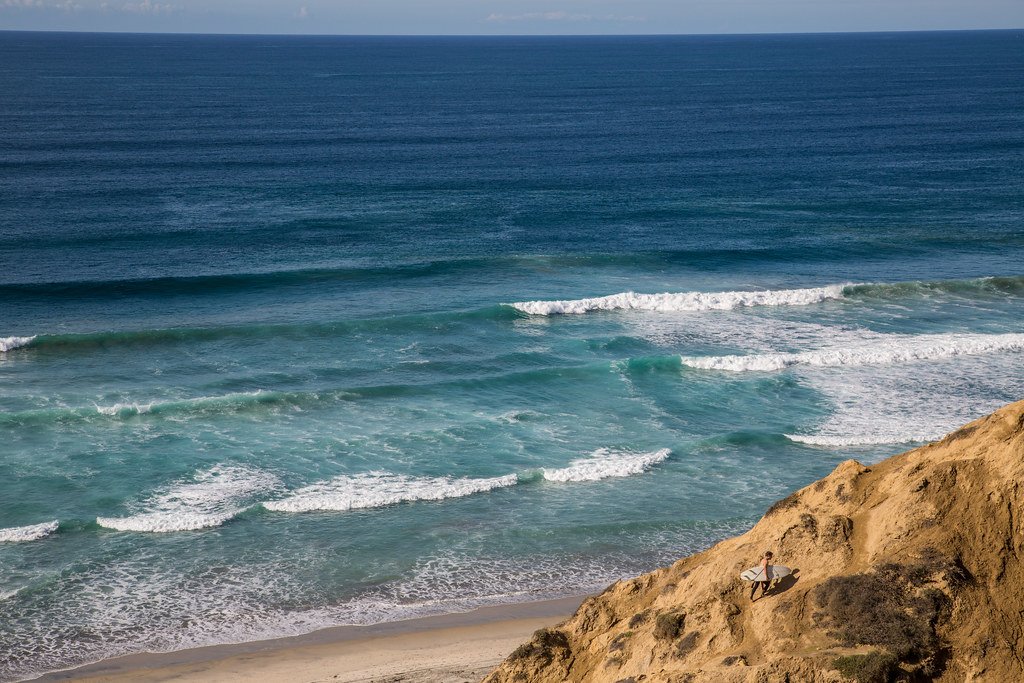 The deep underwater canyons make surfing at Black's Beach dangerous for those who haven't much experience.
These hollow and powerful waves attract professional surfers from across the world. As well as being one of the best places to surf in California, this spot is also a nudist beach!
Address: Black's Beach, California 92037, United States
5. Bundoran, Ireland – Ireland's surf capital
Home to some of the best waves in Ireland,  Bundoran attracts surfers from across the world.
The Atlantic Ocean waves make the Peak a haven for those seeking a challenge, while the Tullan Strand is excellent for beginners. Bundoran is also home to the world's only surf and music festival, Sea Sessions.
Address: Tullan Strand, Finner, Co. Donegal
4. Crescent Head, Australia – a surfing reserve
Home to Australia's most prominent amateur longboard competition, surfers have been flocking here for many decades.
This 16 km (10 miles) long beach has endless beach breaks, which are perfect for beginners. On the south end of the beach, there are unrivalled waves perfect for those more experienced.
Address: 1/2 Main St, Crescent Head NSW 2440, Australia
3. Hossegor, France – Europe's surfing capital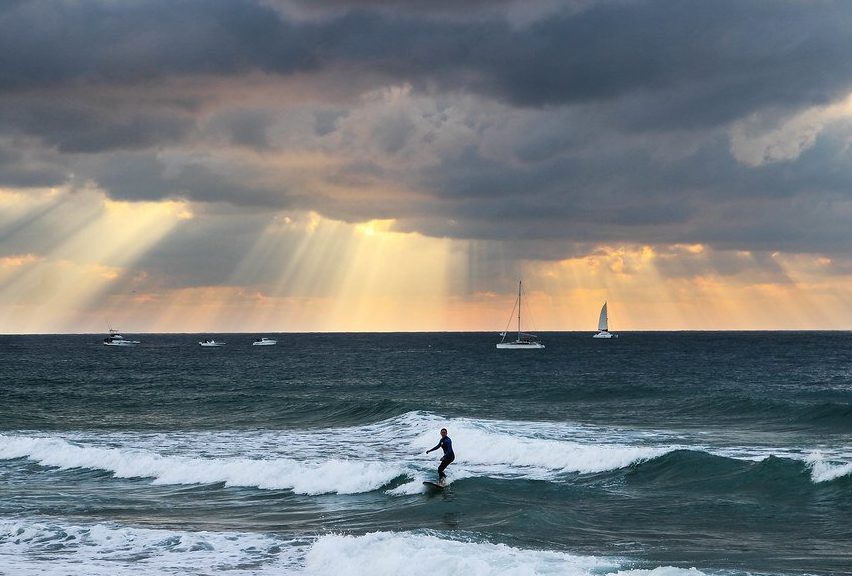 Spanning 3 km (1.9 miles), this beach is home to four distinct surf spots – each with its own qualities.
This beautiful beach and warm water often kick up picture-perfect turquoise barrels. Home to the WSL Quik Pro France, this is undoubtedly one of the best places to surf in the world.
Address: 40150 Hossegor, France
2. Uluwatu, Indonesia – Bali's best surf spot
Nestled beneath a stunning cliff face, this reef causes some impressive surf.
With various swell sizes, including some of Indonesia's most giant waves, Uluwatu attracts hundreds of people to its shores every day. Less experienced surfers should come here at high tide, but be mindful of the shallow and sharp reef below!
Address: Uluwatu Beach, Pecatu, South Kuta, Badung Regency, Bali 80361, Indonesia
1. Pipeline, Hawaii – the ultimate test
As the world's most famous wave, this is the ultimate test for all very experienced surfers.
Home to the most important contest in surfing, the Pipeline Masters, this surfing spot is frequented by the best in the world.
Although waves usually peak at 12 ft (3.7 m), it is not uncommon for them to reach over an impressive 30 ft (9 m) high.
Address: 59-473 Ke Waena Rd, Haleiwa, HI 96712, United States.