Mexico has been one of the favourite places for North Americans when considered from a vacation point of view. This place is becoming a popular attraction among Europeans as well for seeking to enjoy the country's seemingly endless sunsets, stunning beaches, and extremely rich cultural heritages. 
Not only this Mexico has a fascinating mix of native people with a glimpse of Spanish culture is interesting to experience. The country shows a mix of culinary creations, and vibrant music and dance traditions. Mexico is rich in flora and fauna ranging from arid deserts to lush tropical rainforests due to wide climatic zones. 
Mexico has some important ancient Aztec and Mayan sites and historical colonial cities. The place has listed itself as UNESCO's world heritage site. The Mayan ruins are as popular as traditional beach vacation spots like Cancun, Puerto Vallarta, and Playa del Carmen. 
The ruins include places like Guanajuato, Chichen Itza, and Uxmal. 
In this article, we will be including the top 10 tourist attractions in Mexico. So plan your travel carefully to ensure you get the most out of it. 
1. Cancun and Mayan Riviera 
Cancun, Playa del Carmen is situated along the coastline of the Gulf of Mexico intertwined with beautiful resort destinations. The island of Cozumel and beyond is collectively known as the Riviera Maya. The beautiful spot is located along the eastern edge of the Yucatan peninsula. It attracts almost five million visitors each year. 
2. Puerto Vallarta, Mexico
You can't skip the stunning beaches of Puerto Vallarta in Mexico. The Pacific coastal city of Puerto Vallarta is becoming an extremely popular beach destination. The place is shortened and often considered "Vallarta". The first time this place appeared on the list of vacation destinations was in the 1960s. The spot acts as a second home in a sunny, warmer climate. 
3. Cabo San Lucas and the Los Cabos Corridor
Los Cabos often referred to as Cabo, is one of Mexico's top beach destinations. Cabo San Lucas and San Jose del Cabo are also known as the Los Cabos Corridor. This stretch is a 30-kilometre-long strip of pristine beaches. It attracts a lot of visitors due to its clear water, diving, snorkelling, and fishing. 
Swimming and snorkelling are famous around the natural landmark El Arco de Cabo San Lucas. 
4. Copper Canyon: Mexico's Grand Canyon 
Chihuahua is home to one of the country's most visited natural attractions, the stunning Copper Canyon. It is Mexico's most northerly state. The Place shares its border with New  Mexico in the US. This region has a close influence on the Sierra Madre Occidental. It is home to a group of spectacular deep canyons. 
Copper Canyon is larger and deeper than its better-known cousin, the Grand Canyon The name originated due to its distinctive copper green colouring along its steep canyon walls. 
5. Mexico City's Historic Centre
Mexico City is the capital of the country. It is not only the seat of the government but also the most popular alternative travel destination. All thanks go to its world-class museums, art galleries, and attractions.  The historic centre here is 15 square kilometres of UNESCO's world heritage site. It includes more than 1,400 important colonial buildings from the 16th to the 19th century. 
6. Chichen Itza : The Mayan Metropolis 
The stunning Mayan City of Chichen Itza is one of Mexico's most visited archaeological sites. It is one of the biggest and best-restored sites in the world. You can visit a must-see massive El Castillo here. It is also known as the Pyramid of Kukulkan. With a height of 30 metres, it is the site's tallest structure. 
7. Guanajuato
This place is listed as UNESCO World Heritage Site due to its many old colonial buildings, winding lanes, and narrow alleys. Guanajuato will give you a pleasurable experience. This place has delightful Jardin de la Union, the city's main square with its splendid old architecture. You will find here ravishing San Diego Church and the majestic Juarez Theatre.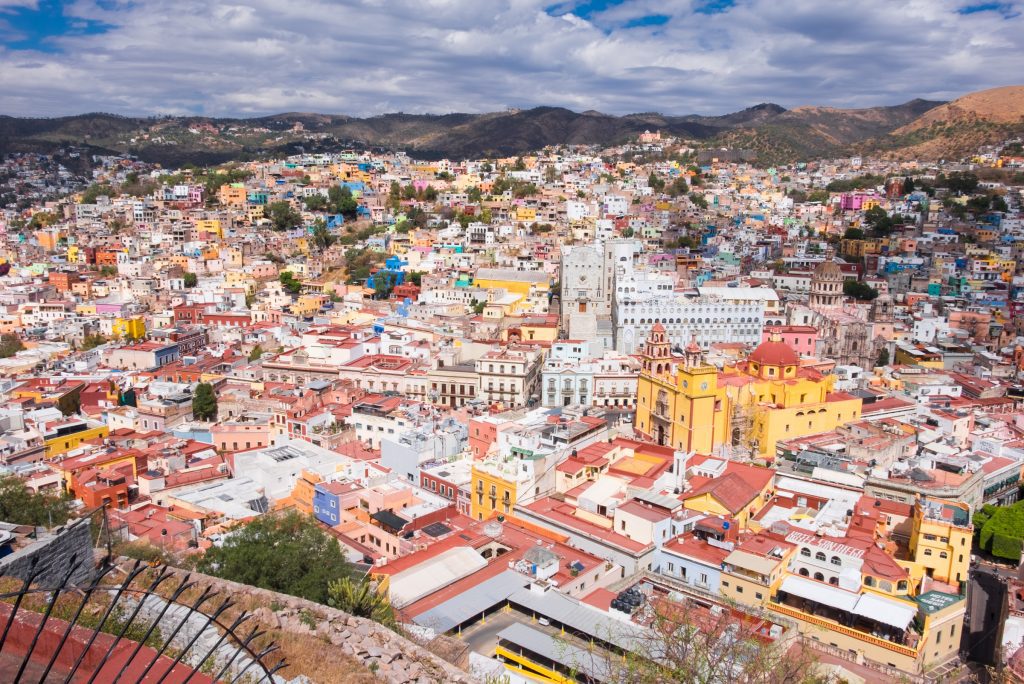 8. The Ancient Fortress of Tulum 
The city of Tulum is one of the Yucatan Peninsula's most visited tourist attractions. The place is recognized for its tall walls, giving the site the feel of a fortress and suggesting a military, as well as religious significance. Castillo is the site's largest building and is famous for its cliffside location. 
9. Cozumel : Island Life 
The island of Cozumel has pretty much everything needed for a perfect Mexican getaway. The island is located 20 kilometres away from the Yucatan peninsula. The place got its name from the ancient Mayan "Ah-cuzamil" which means "land of swallows".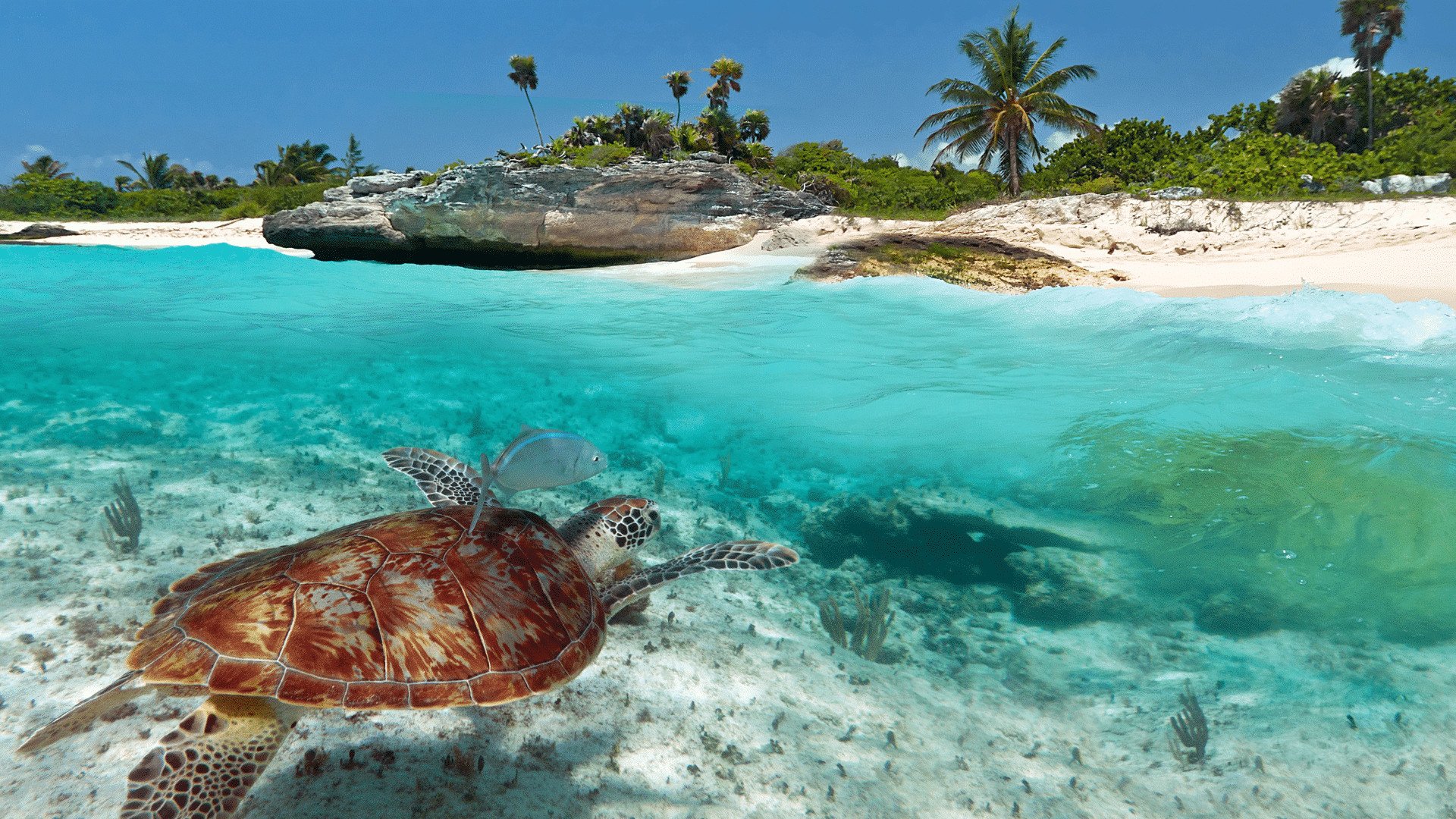 10. Historic Morelia 
Historic Morelia is a gem of a city. However, little change has been made in this historic city since it was founded in 1541. These 200 years or more preserved buildings that date back many hundred years are listed as UNESCO's world heritage sites.