Camping under the stars brings with it many wonderful and magical experiences. It allows one to feel as though they are truly away from civilization and in the middle of nature. However, there are a few things that you need to keep in mind when planning on camping under the stars for the first time. If you're unfamiliar with what camping entails, then this article is perfect for you!
What is camping?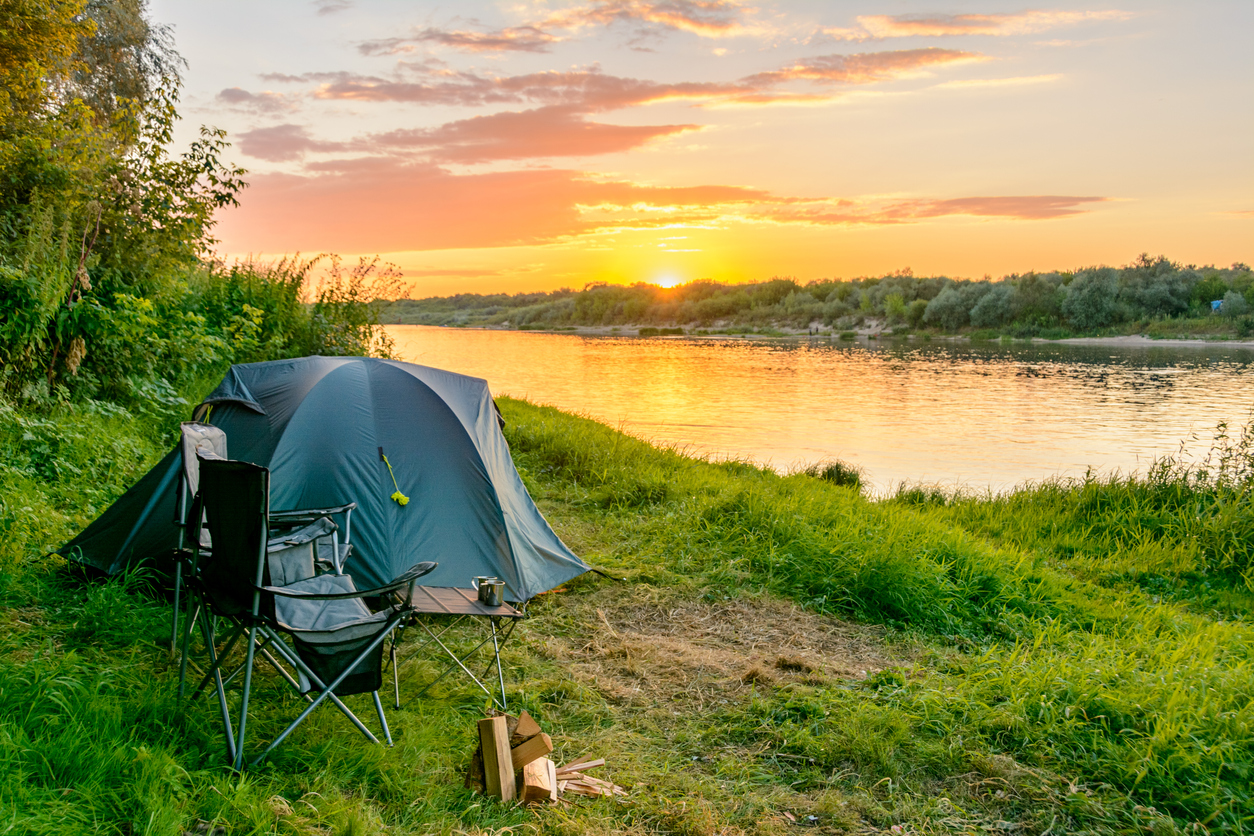 Camping is the practice of traveling with a tent and outdoor sleeping equipment, as well as other outdoor equipment and supplies, for the express purpose of camping out in the open air. Camping can be done for a variety of purposes, including recreational camping, backpacking, and camping for survival. Recreational camping is done for pleasure, such as a family camping trip to a national park or other scenic location. Backpacking is a form of camping in which a backpack is used instead of a larger vehicle so that one can carry all of one's sleeping equipment and supplies with them as they hike. Camping for survival purposes refers to the act of leaving the comforts of one's home (sometimes even leaving one's house) in order to have access to food, water, and shelter in the event of an emergency.
Where can you go camping?
If you haven't yet done so, you may want to start exploring nearby state parks, public lands, and other areas where camping is permitted. Many national parks and forest Service sites also offer camping opportunities. To find even more places to go camping, you can also consult a camping guidebook or online directory like Campendium. It's also a good idea to check local events calendars, as many towns and cities host camping events, such as family-friendly festivals and camping expos.
Equipment You'll Need
A tent: Even the most diligent camper will need a place to sleep. Depending on your preference, you may want a lightweight backpacking tent or a larger four-season model that can withstand rain and snow.
Sleeping bag: Similarly, you'll want to bring a sleeping bag rated for the temperature of where you're going to be camping.
Camping stove: Keeping food warm or boiling water can be a challenge when using a camp stove. Investing in a quality stove can make your camping experience much more enjoyable.
Cooler: Bringing a cooler is a great way to transport food and beverages. Make sure it can hold enough ice for the time you'll be gone.
cutlery: For cooking, you'll want these essential camping gear.
Backpack: A backpack is ideal for carrying all of your camping gear, as well as for hiking.
Flashlight: This is a must-have for exploring darker areas, as well as for helping you find your way out of a campsite after the lights have been turned off for the night. Bug spray, sunscreen, a first-aid kit, and water purification tablets (if using tap water): You never know what might be lurking in the bushes while you're camping. Therefore, it is wise to bring along bug spray, sunscreen, and a first-aid kit. In addition, you may want to stock up on water purification tablets so that you don't run out of drinkable water.
Planning Your Campsite
The most important part of planning your camping trip is making sure that you go to a campsite that is safe and appropriate for your type of camping. You should always first check to see if the campsite you're interested in visiting allows camping, and if it does, make sure that it is appropriate for your type of camping.
If you're unsure where to go, consider consulting a campground directory or online camping guidebook. When choosing a campsite, there are a few things that you'll want to keep in mind. First, you'll want to pick a campsite that offers access to water but is also away from developed areas so that you aren't disturbed by noises when trying to sleep.
Next, you'll want to pick a campsite that is close to a forest so that you can get some natural shade and see some stars. Last, you'll want to pick a campsite that is not too far from town or has paved or gravel access so that you don't have to do any heavy walking.
Fire Safety Whilst Camping Under The Stars
Campfires are a wonderful part of many camping trips, but you must make sure that you are fully prepared for a fire accident when doing so. Many campers make the mistake of failing to bring enough kindling or other fire-starter material, or they make a mistake that could lead to their fire burning out of control.
For example, if you are planning to make a campfire, you must make sure that you bring enough fire-starter material, such as kindling, that will last you for the length of your trip. If you don't have enough material, then you must make a pit fire that is smaller than the fire you would like to make.
You should also make sure that your campfire is a safe one that is small enough so that it will burn for only a short time. If you are going to leave your campfire unsupervised, you should make sure that it is small enough so that it will burn out before it leaves ash.
If you do not take these precautions, then you run the risk of starting a campfire that could get out of control or leaving a fire that could burn under the ground, which could lead to forest or grass fires.
Conclusion
Camping is an experience that brings people together in a way that can't be replicated by watching television or socializing in a mall. By letting the sound of nature lull you to sleep and the smell of campfires wake you up, you'll be able to enjoy the simple pleasures of camping.
With a few tips and tricks, you can make your camping experience one for the books! From where you can go camping, to what you'll need to make it a memorable experience, we've got you covered.