Main Highlights:
Looking for a hidden gem to explore which is unreal to add to your travel bucket list?
From rainbow mountains to 140 feet tall gold statues, shining emerald waters, and more, there are countless awe-inspiring treasures around the world waiting to be discovered.
Check out these 9 unreal travel destinations that are sure to make your jaw drop and leave a lasting impression.
1. "THE GARDEN OF EUROPE"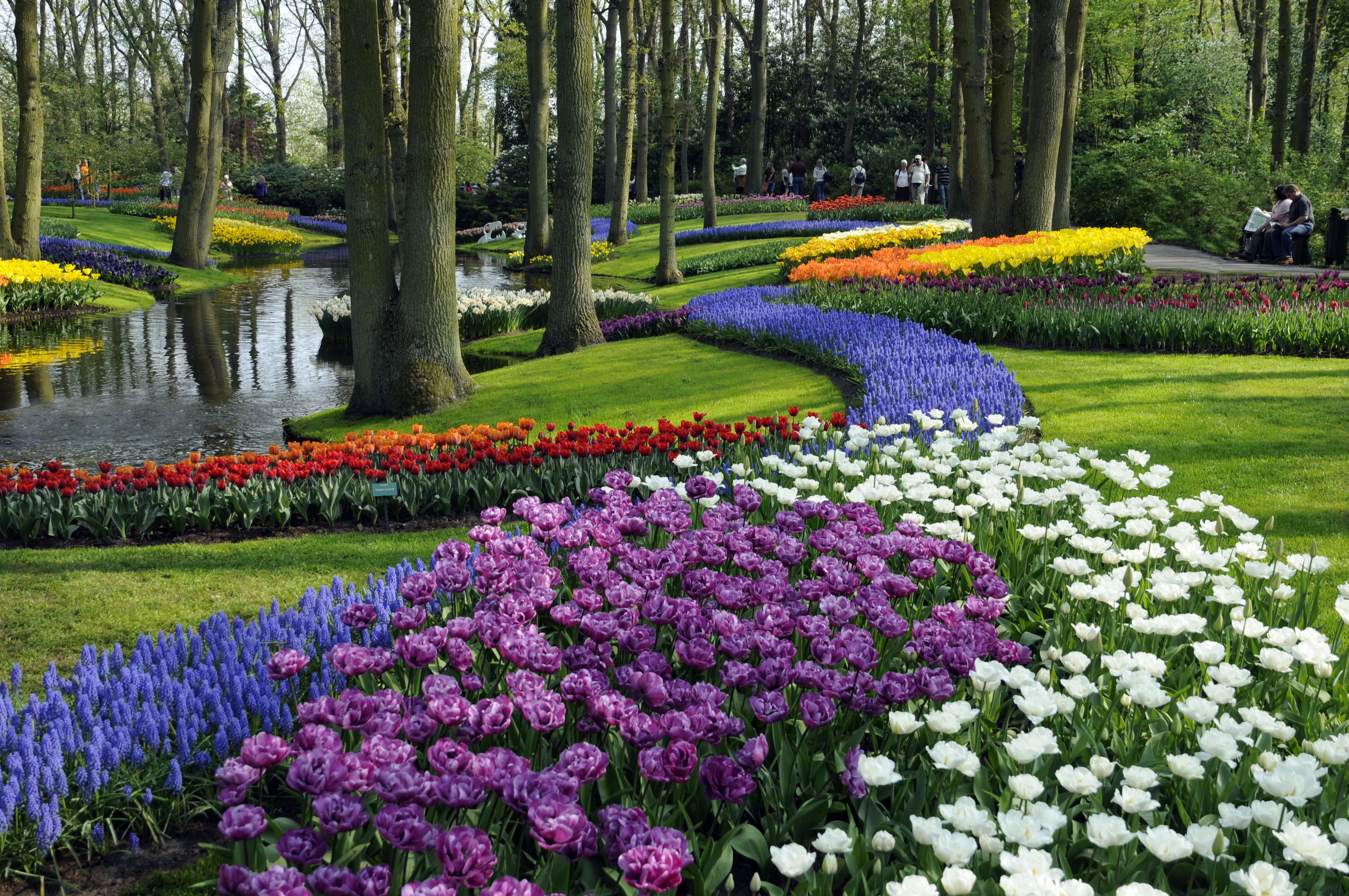 Nicknamed the "Garden of Europe" for its bountiful array of flowers, Keukenhof Botanical Garden in Lisse, Netherlands is a scenic beauty at the top of our travel bucket list. It is most famous for its colorful tulip displays that bloom each year, with visits to this picturesque garden only occurring from mid-March to mid-May.
To explore the over 800 varieties of tulips and over seven million individual bulbs in bloom throughout the garden, you can take a bike tour, a scenic helicopter ride above, or a leisurely stroll through the rainbow blossoms. To enhance your trip to this visual wonder, we recommend a river cruise to Amsterdam, which is only a short drive from the garden.
2. PAMUKKALE TRAVERTINES
While many travelers have visited hot springs in their life, they likely have not experienced anything like the famous travertines of Pamukkale in Denizli, Turkey. With cyan blue waters surrounded by pristine white limestone, these thermal pools deceivingly look like a winter wonderland.
The iconic juxtaposition between the icy setting and warm atmosphere earns Pamukkale a spot on our travel bucket list. The unique landscape of Pamukkale also makes it the perfect backdrop for an 'Insta-worthy' photo shoot, so don't hold back from taking lots of pictures.
3. ZHANGYE NATIONAL GEOPARK
Colourful rainbow mountains sound like something out of a fantasy land; however, they exist in our world at Zhangye National Geopark in Gansu, China. One of the most awe-inspiring travel destinations in the world, this natural wonder is a sight you must see to believe.
Originally an ocean about 540 million years ago, the colourful landforms of the region were created after years of erosion from rivers, wind, and tectonic plate collisions. In the present day, Zhangye National Geopark draws millions of tourists each year who are in hopes of crossing it off their bucket list. Will you be one of them?
4. PLITVICE LAKES NATIONAL PARK
If you're a nature buff, you've undoubtedly heard of Plitvice Lakes National Park in central Croatia. Decorated with emerald waters, lush greenery, and breathtaking waterfalls, this UNESCO World Heritage site is one of our favourite travel destinations for an inspiring escape.
Plitvice Lakes National Park spans almost 74,000 acres and features 16 terraced lakes, over 60 waterfalls, more than 50 mammal species, and numerous towering forests. From river cruises and cave explorations to horseback rides and zip lining, there are countless ways to explore this beautiful park and its natural wonders.
5.  GASADALUR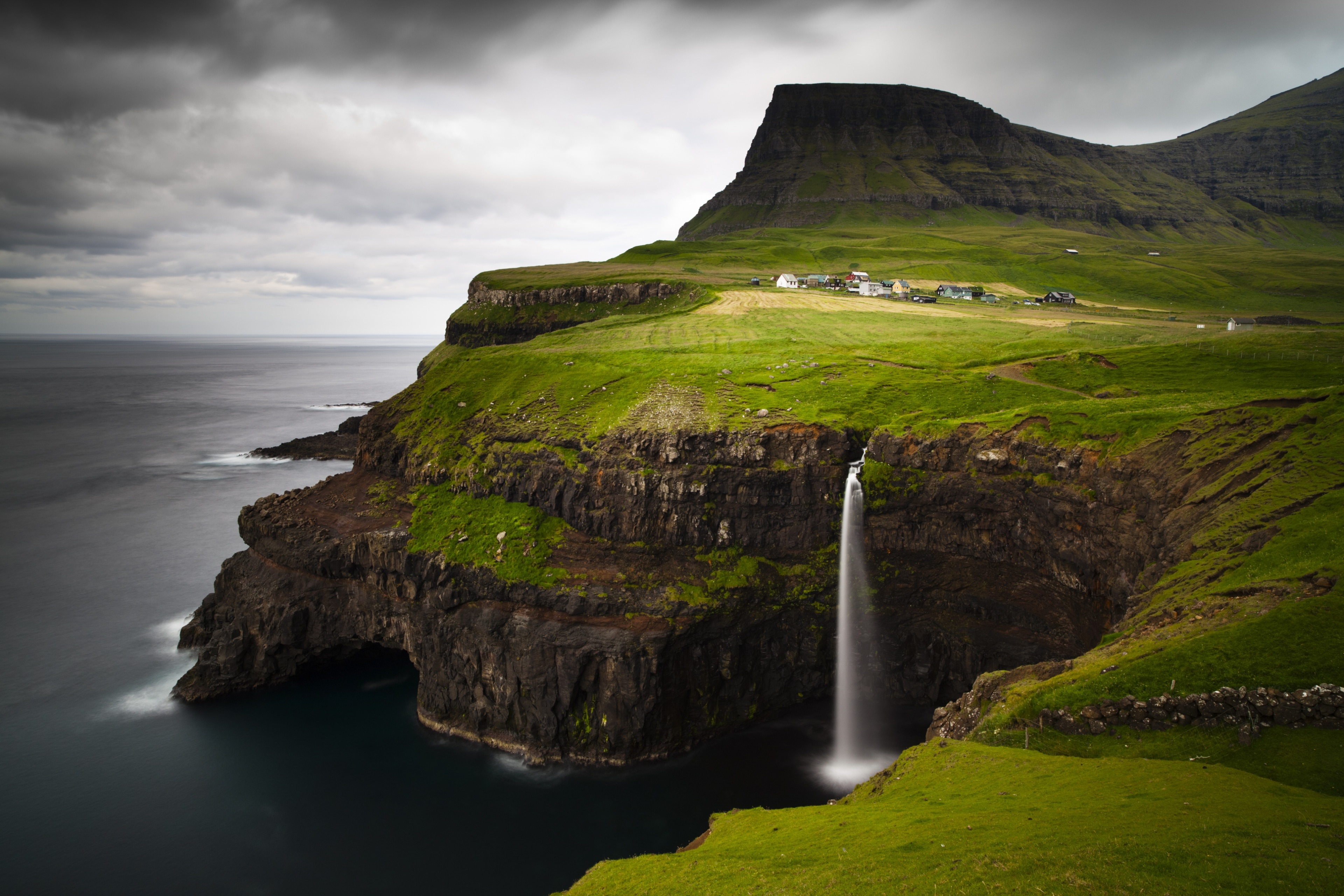 Although only a small village on Vágar located in the Faroe Islands, Gasadalur is world-renowned for its rich natural beauty. Gasadalur first gained popularity for its picturesque Múlafossur Waterfall and has remained a favourite travel destination for nature enthusiasts.
From scenic hiking to birdwatching local puffins, this Danish village is perfect for a tranquil escape from your day-to-day life. If you're planning on crossing this hidden gem off your bucket list, we recommend a Norwegian or Viking cruise to one of the neighbouring Faroe Islands to enhance your getaway.
6. ANTELOPE CANYON
Formed over thousands of years from water and wind erosion, Antelope Canyon in Arizona, USA is filled with breathtaking views. When visited at the right time of day, sunlight dances across the curves of the sandstone rockface, illuminating the world around you in vibrant red, orange, and purple hues.
One of the best travel destinations for adventure lovers, Antelope Canyon is divided into upper and lower regions offering varying hiking difficulty levels, so anyone can visit regardless of ability. During your visit, take a guided tour to learn all about the canyon and its significance to the native Navajo people.
7. MORAINE LAKE
Nestled in the Valley of the Ten Peaks, Moraine Lake in Alberta, Canada features majestic views at every turn. This glacial-fed lake has become one of the must-see travel destinations for visitors to Canada due to its turquoise blue waters and verdant forest surroundings.
During your visit, we recommend taking a scenic hike in the surrounding trails, a tranquil canoe ride on the lake, and time away to simply bask in the awe-inspiring views. After sunset, stargaze at the Milky Way, highly visible due to the clear skies above.
8. BATU CAVES
Home of the Hindu festival of Thaipusam, Batu Caves in Selangor, Malaysia draws pilgrims and tourists from around the globe to awe at its grandiose beauty. From the towering golden statue of the Hindu deity, Murugan, that greets you at the cave's entrance to the ornate and colourful fixtures throughout the interior, this shrine provides visual wonders at every turn.
Over a million spectators make the trip every year to see this colourful wonderland. If you do choose to check this destination off your travel bucket list, watch out for the caves' resident monkeys. While cute, they are rumoured to be quite mischievous.