Climbing to the top of a mountain may be a wonderful experience filled with breathtaking vistas, landscapes, and natural wonders. Here are the Tips for a Safe Mountain Climbing.
When planning a climbing adventure to a new mountain, the most crucial factor to consider is mountain climbing safety. What you pack for your trip is determined by the length of your stay, weather conditions, and your own requirements.
Climbing a mountain to the summit can be a delightful experience. Mountain peaks often provide expansive views and isolated surroundings, in addition to the exhilaration of climbing themselves. When seeking adventure at high elevations, it's crucial to be aware of the health and physical risks you may face.
It's critical to realise that climbing will provide physical problems, and you'll need to be prepared to deal with all of them. Adventure seeking is fantastic, and you should keep doing it, but first, understand some basic safety precautions before it's too late.
It is critical to take some precautions in order to have a safe and enjoyable Mountain Climbing trip-
This entails knowing how to get to the trailhead and being able to recognise the paths you want to take on a topographical map. Keep in consideration your own and the rest of the group's physical fitness levels when arranging your itinerary. It's also a good idea to map out a back-up route in case the weather deteriorates at higher elevations or you find yourself with less energy than expected.
If you're going on an overnight excursion, be sure you know where you'll be camping. If you intend to stay in a mountain hut, make a reservation ahead of time, especially if your trip falls during peak season. Finally, tell someone where you're going and what you're planning before you depart on your excursion.
First and foremost, depending on the terrain, you'll need good climbing shoes that support your ankles. Clothing should be comfortable enough to allow you to move freely and stretch all regions of your body. It's always a good idea to have several layers of clothes on hand for abrupt weather changes, as well as a cap and sunglasses to protect your eyes from the sun. At high altitudes, sunscreen is required, especially in locations with snow, where the light reflects off the white surface.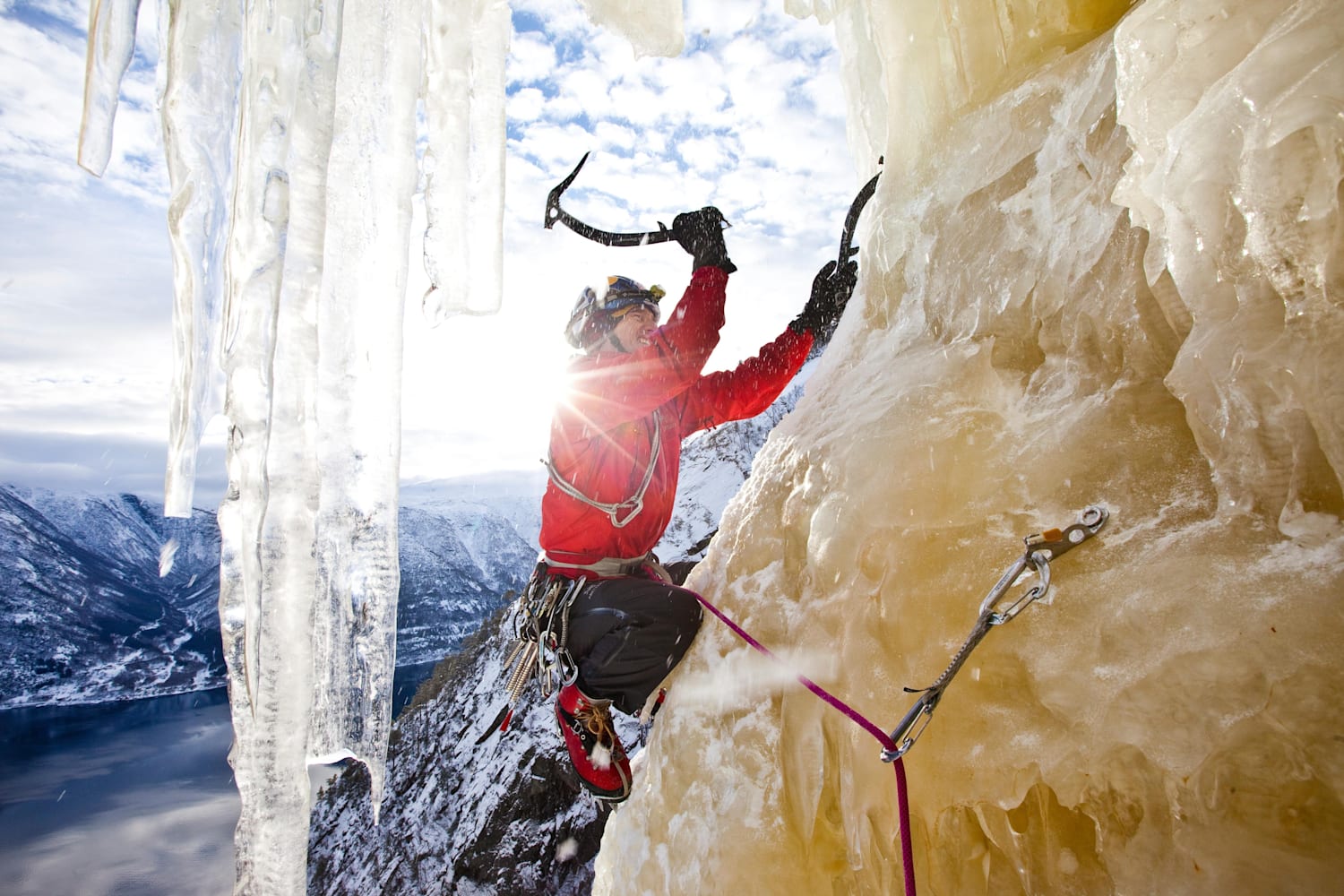 Because there is no supermarket up there, bring plenty of water and snacks. Bring walking sticks if you plan on trekking through rocky terrain. Don't forget to bring a lightweight rain- and wind-proof jacket. If it becomes hot, which it usually does, be prepared to shed all of your clothing and stroll in just a shirt.
Be careful with Altitude Illnesses
Climbing a high mountain is difficult enough, but there are other factors that might make it even more difficult. Climbers frequently suffer from acute mountain sickness (AMS). It begins with a debilitating headache, followed by nausea, exhaustion, dizziness, drowsiness, and insomnia.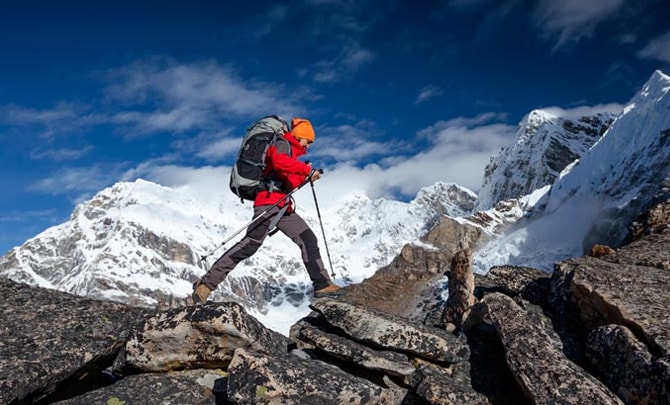 High-altitude cerebral edoema (HACE), high-altitude pulmonary edoema (HAPE), altitude throat, peripheral edoema (swelling of the hands, feet, and face), and altitude bronchitis are all serious altitude-related illnesses. Take any of these symptoms carefully and learn how to avoid them. Proper acclimation is one of the methods.
Acetazolamide (Diamox Sequels) is a medicine that can help prevent altitude sickness. Acetazolamide increases your breathing by assisting your kidneys in removing bicarbonate. This aids in the ingestion of more oxygen. It also simulates the physiological changes that occur as a result of acclimatisation. Mild numbness and tingling, as well as changes in taste, are possible side effects.
It can be difficult to sleep at high altitudes. Low oxygen consumption at night can disrupt your sleep or make you fatigued in the morning. Acetazolamide is a drug that can help you breathe easier at night. Many climbers swear by the phrase "climb high, sleep low." During the day, you climb, but at night, you descend to the lowest height that is compatible with your journey and allows you to sleep.
Hire a Certified Mountain Guide
Before Climbing the mountains, it is critical to employ a certified mountain guide for a variety of reasons. They are not only responsible for keeping you safe while offering an outstanding experience, but they are also usually locals with extensive knowledge. Your guide will be able to show you the finest paths, avoid overcrowded locations, and offer you views not seen in the guidebooks.
Taking a trip with a trained mountain guide is equivalent to purchasing the ultimate insurance policy. These guides will keep you updated on weather forecasts and snow conditions. Many of them are part of a network of other guides, which keeps them up to date on mountain conditions and allows you to arrange your journey accordingly.
If you have anaemia due to a lack of iron, you might consider taking an iron supplement before and throughout your trip to high altitudes. Red blood cells deliver oxygen throughout your body. You have less red blood cells to deliver oxygen if you have anaemia. Iron supplements appear to be most effective at replenishing low iron levels during excursions lasting two to four weeks or more at higher altitudes.
To acclimate to the changes, your body needs two to three days of gradually increasing elevation. Avoid flying or driving to high heights directly. Instead, gradually increase your elevation each day, take a break, and resume the next day. If you must fly or drive, choose a lower altitude and stay there for 24 hours before continuing your journey.
When walking, arrange your route to include stops at lower elevations before arriving at your final destination. Try to climb no more than 1,000 feet every day, and take a day off for every 3,000 feet you gain.
Also Read– Why You Should Go For Gliding.