From hair-raising adventures to more romantic pursuits, these ten unforgettable ideas and experiences make up the ultimate bucket list for couples.
Experiences are best shared, they say. And if you're considering someone to split those memories with, it may as well be your other half.
In this bucket list for couples, we'll look at the top 10 unforgettable ideas and experiences that are sure to make memories to last a lifetime.
Whether you're an old-school romantic or a more modern lovebird, these activities are best shared with the one you love.
10. Drink champagne on the Eiffel Tower – for old school romantics 
Sure it may be cheesy, but it is a classic nonetheless. The Eiffel Tower is Paris' most iconic monument placed in the center of the "City of Light".
It has forever been associated with romance, much like the city. So, if you're looking to strike a sweet note, check out the Champagne Bar on the Eiffel Tower with views over Paris.
Address: 5 Avenue Anatole France, 75007 Paris, France
9. Learn the tango in Argentina – for those who love to dance
Located in South America, Argentina is home to the iconic dance: the Argentine tango.
In a land of passion and romance, there is no finer place to finesse your footwork and, it's sure to not only get sparks flying but be an unforgettable experience.
8. Take an evening horse ride – for the ultimate sunset
If you're on the lookout for an adventure with your other half, this one is super accessible, no matter where you're located. And, it won't break the bank!
We suggest you choose a smashing location – perhaps a beach or forest park – at sunset to make this bucket list for couples idea one to remember.
7. Swim with the dolphins – for an unforgettable activity on the bucket list for couples
This epic experience will most certainly deserve a "Dear Diary" moment. Swimming with dolphins has to be one of the most magnificent experiences you're bound to ever have.
And, to share it with your loved one will only make it that much more enjoyable. If your budget allows, we suggest The Galapagos Islands or The Bahamas.
6. Helicopter ride over the Grand Canyon – for a view from the top
For the ultimate view, look no further than a helicopter ride over the Grand canyon. This experience is set to be one for the books, and as far as a bucket list for couples, you're golden!
There are tonnes of tour operators offering their services, so depending on whether you want a private ride or prefer to tour alongside others, you'll be spoiled for choice.
5. Stay in an overwater bungalow in the Maldives – for the sun-worshippers
Maldivian overwater bungalows have been splayed across
travel platforms for decades and are one of the most-coveted experiences on the market.
If you want to make memories to last a lifetime, add this adventure to your bucket list for couples. You will not be disappointed!
4. Grab a gondola through Venice – for a postcard-worthy memory
Characterized by vast waterways, Venice is home to the gondola – a traditional rowboat that travels the city by sea.
Grabbing a gondola in Venice is bound to offer endless romance against postcard-worthy backdrops; so, if you're looking to add a dash of passion to your next adventure, look no further.
3. Experience the wilderness at and beyond Lake Manyara Tree Lodge in Tanzania – for nature lovers
For those of you who love the great outdoors, we've got just the thing. Spending a night at and beyond Lake Manyara Tree Lodge in Tanzania is bound to be a memory to last a lifetime.
Expect sky-high cabins in the treetops overlooking Lake Manyara National Park, rich in native wildlife, offering the ultimate African experience.
Address: Lake Manyara National Park, Tanzania
2. Take the jump together – for a couple of adrenaline junkies
If you're the type of twosome who prefers to live life on the edge, don't worry – we have got you covered! A couple's skydive could be just what the doctor ordered.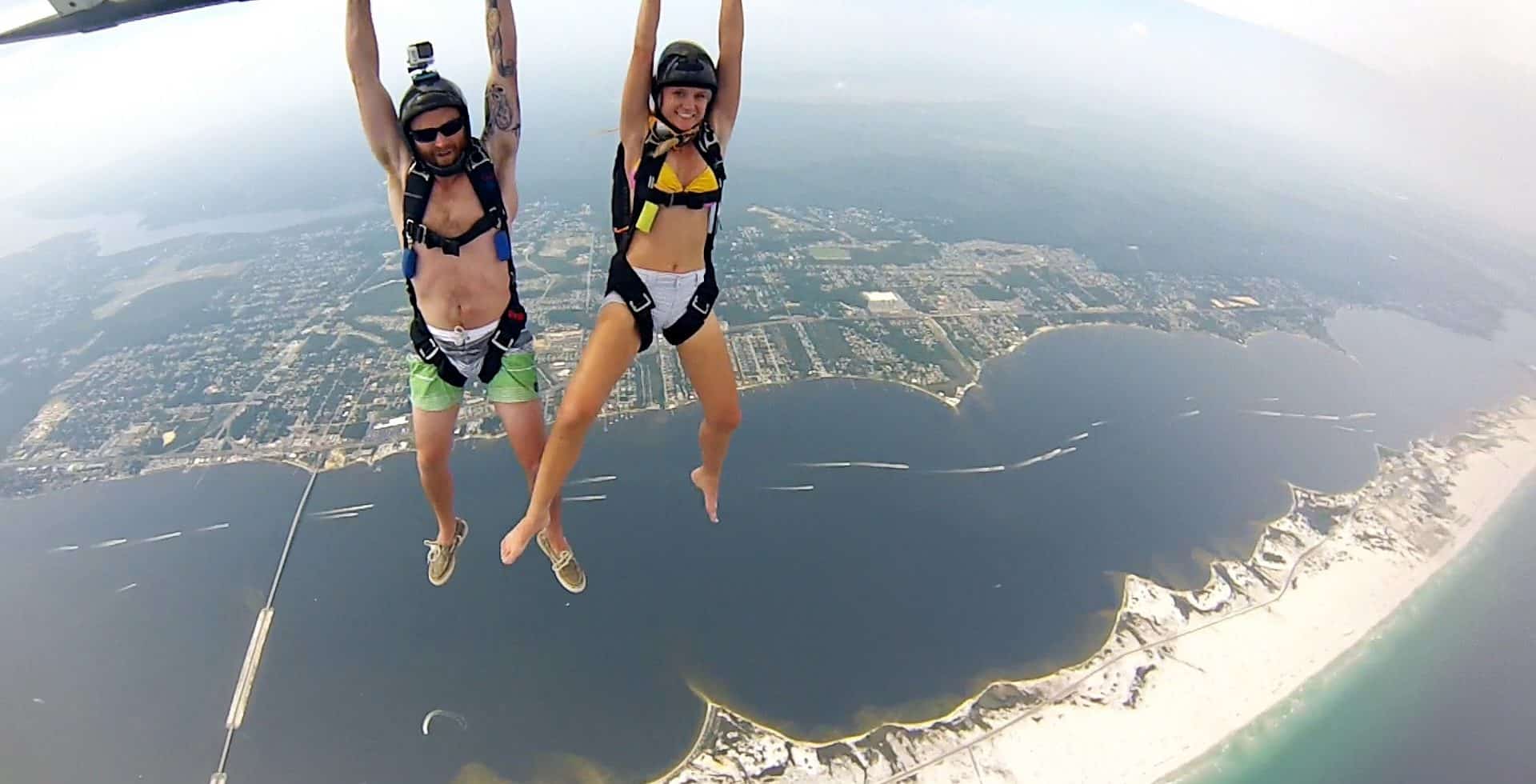 Couples' skydives can be done in just about any country, making it more or less accessible to all. They've also become a common way to ask "will you marry me?", in case you've been considering how best to pop the big question.
1. Hot air balloon over Bagan temples – for the finest sunrise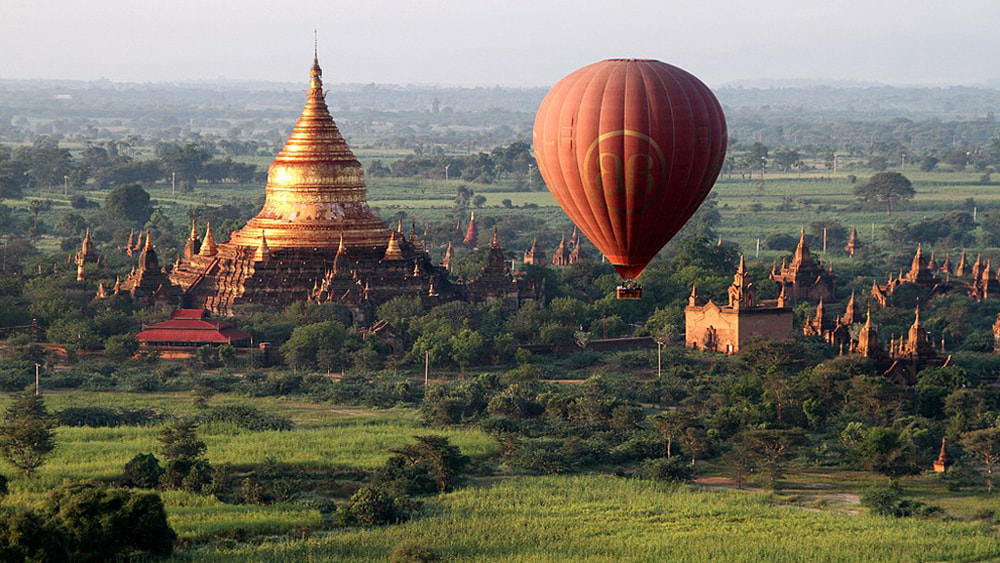 When counting down our bucket list for couples, the ultimate unforgettable experience has got to be a hot air balloon ride over Myanmar's Bagan temples.
With over 8,000 temples and pagodas to see, the most majestic way to experience this is at sunrise. This will be an experience to last a lifetime.
Also Read: 5 CRAZY ADVENTUROUS THINGS YOU MUST EXPERIENCE IN RISHIKESH!